Android Market's web store receives a face-lift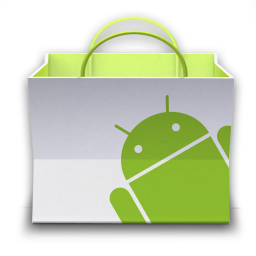 Yesterday, Google announced tons of new features for Android. But the fun hasn't stopped there. Google has quietly released a newly revamped Android Market for the web. The new version highlights a "Top Charts" section that has a Top Free, Top Paid, Top Grossing, Top New Paid, and Top New Free. In addition, Google has added more sections to help users find the apps they want, most notably the Editors Choice section. It highlights the apps that are favored by the Android team, so you know those will be of the highest quality. The best developers are also being recognized as 'Top Developers' with a new badge next to their name. Finally, Google has put a lot of effort into developing their 'related apps' and now has many more quality recommendations based on the app you're looking at Head on over to see the new changes. What else did we miss? Sing out in the comments below.
Source: Android Market (opens in new tab)
I like the inclusion of "Featured Tablet Apps".

Thank god. The last layout was an eyesore.

I like the Trending Apps feature. Don't know if it's new, but I've never noticed it before.

Are they seriously going to fragment the android market store? The tab for 'Featured Tablet Apps' is not present when viewing in Canada (along with all the movies, books, and my library... which I understand). But seriously, no way to view featured tablet apps for Xoom users in Canada?

I completely echo your frustration by not being able to simply and easily browse tablet apps - surely this can be added. Why exactly is the store tailored differently for Canada anyway?

Not much use. Since Google provides basically no support those of us with issues just can't use it at all.

I think the Market is getting pretty good for app discovery now and the latest changes seem pretty well thought out. They did mention that many of the added lists and features will find their way into the device clients over the next month or so too. As for the featured tablet apps tab, not currently seeing it here in the UK but all the other changes mentioned in the presentation are present and correct. I think it is safe to assume that it will be widely distributed soon.

I haven't been able to access it all day on my droid incredible :-X
Android Central Newsletter
Thank you for signing up to Android Central. You will receive a verification email shortly.
There was a problem. Please refresh the page and try again.