Android Launcher Review: Rocket Launcher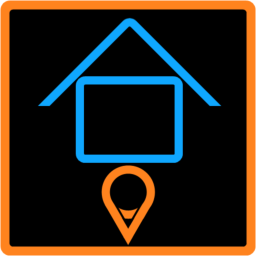 Launchers are a dime a dozen now-a-days, there are tons and tons of options in the market, some free, some paid, many doing similar things in the end. When I first caught wind of Rocket Launcher I thought to myself "oh, another launcher to do the same thing" but as always I checked it out and wow was I shocked. First impressions, as we all know, mean quite a bit, and when I first installed Rocket Launcher I was quite intrigued so I gave it a look.
The video above shows off the features and different parts of Rocket Launcher in action, and while it won't appeal to everyone this launcher is not one to simply write off. With static icons, and only one home screen that offers limited customization it is great for maximizing productivity, and enhancing ease of use. The market offers a free version, as well as a paid version, so if you are on the fence about it try the free one, and if you enjoy be sure to upgrade to the paid. Is this the replacement launcher for you? Hit the break for download links, and be sure to hop in the forums and let us know what you think!
Android Central Newsletter
Get instant access to breaking news, the hottest reviews, great deals and helpful tips
Jared started off writing about mobile phones back when BlackBerry ruled the market, and Windows Mobile was kinda cool. Now, with a family, mortgage and other responsibilities he has no choice but to look for the best deals, and he's here to share them with you.
Not bad... has possibilities.
Still love LP+.

It is nice to see launchers out there that are trying something genuinely different than the standard formula but I have to say this launcher far too limited as it appears right now. The design itself is kinda cool looking though

-Nothing on the homescreen is configurable (i.e. widgets, app arrangement, etc). On that note, you only have one homescreen. Not a big deal for me but I can see a lot of people taking issue with that. -Accessing the settings is pretty awkward. You have to go through the apps list versus just hitting menu/settings. -I wasn't able to use any of the stock wallpapers. The option simply isn't presented. Live wallpapers seem to work just fine. -I experienced the clock bug as well (weird). Has some potential, but like the above poster I already went back to Launcher Pro.

Cool. Always game to try for a new launcher. Using ADS EX right now and really pleased with it. Thanks for the heads up.

Not ready for use. I don't get the hype.

Potential, but not there yet.
I used to use LP+ (paid for it and everything). But it's been having a lot of problems on my device (unrooted N1). So I picked up and started using "Go Launcher Ex" and I like it WAY better. It's free but has the same features of LP+ and more. less hanging up. Plus all the widgets you can get if you like them, also free. And it has a smaller package size than LP+.

+1 for "Go Launcher Ex" Was using LP+, and heard great things about Go Launcher Ex a few days ago. Decided to give it a whirl... It has the things I loved about LP+ AND other, cooler stuff that LP+ doesn't have. Plus, it's "modular", meaning that there are additional plug-ins and enhancements that you can install at your discretion (ie Go Contacts, Go SMS Pro, Go Weather, etc.).

I just started using this also, and I do like it. The only thing that I miss from ADW EX was that you could "stretch" the icons out on your home page to balance out the look of the page. Otherwise, I agree I do like the GO launcher better.

another +1 to Go Launcher. I had LP+ and loved it. Decided to give Go Launcher a try just on a whim. Was hooked ever since. What I like most, is that it's updated quite frequently. The dev(s) are really on top of this app. It's free. It's frequently updated. It's got great features. All wins in my book!

Something different for a change. Needs more work, but a promising start.

That was the 1st thing I thought of too when I first saw it, Star Trek: The Next Generation. The icons & buttons look like the computer panels on The Enterprise. lol It could use a few extra pages for widgets. After all, Android is about having the ability to customize your phone your way? Not having a customizable home screen is so iPhone-ish.

Could someone explain why I would want a launcher & what its actually for? I watched the video, 1st it looks like a kids drawing unless its Cuz if the video itself. Anyway, its a bunch if circles & lines connected together.. What's the point of this?

Launchers are another way to customize your phone for optimal usage.For instance,I'm using the ADW launcher on my EVO3D because I wanted something other than the carosel which comes w/HTC sense.I've come to find I have better battery life as well without all the extra animations.

What lockscreen was that?

This is not a contender. I prefer LP+ and its calendar and tweater widgets, also InstaDock Widget complements the best Launcher experience in the Android World. I have already tryed Go Launcher but it has slowed down my HTC inspire phone, I will give it a retry in the couples of week perhaps with the new updades performance have been improved.

Give some shine to the Original awesomeness that is ADW(ex)..even though my personal favorite that i keep going back to is LP+ ..but GL ex is great as well..
..i downloaded this new launcher the second i heard about it and decided to give it a try..
Just like everyone above me said,its got some potential,but as for right now it has nothing to offer to switch and make it the 'go-to' launcher. (obviously since its in alpha stage).
..its boring to look at right now..
and i don't understand what the paid version is for?..since its not even fully alive yet lol.
but whatevz..heres to future success from them. :)-
Peace dudes!

tried it just now.
yup, they could do some more work on it.

In what way is the date display a bug? It may be a bug in that it looks like the launcher isn't aware of the system time & date setting but it's a valid date notation method for a lot of places in the world.

yeah, I'm sure its not a bug. Its also how we would write the time in the military. Its how I still write it today but with the month being abbreviated. It would look fine like this... 22 /sept/ 2011

but Sept is the 9th month, the date is showing as the 8th month, unless I am missing something further about the rest of the world?

Ah totally inspired by Deus Ex: Human Revolution Hacking and computer system...looks interesting and I'll definitely give it a try.

Nice launchers suggestions i have also found some nice nice collection of launchers over here. do check it out http://enzag.com/technology/android/top-5-android-launchers-for-home-scr...
Android Central Newsletter
Get instant access to breaking news, the hottest reviews, great deals and helpful tips
Thank you for signing up to Android Central. You will receive a verification email shortly.
There was a problem. Please refresh the page and try again.