These are all the Android games announced at E3 2018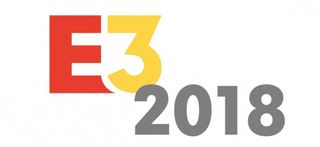 E3 is the biggest gaming event of the year, and while the focus is primarily on console and PC titles, mobile games are steadily becoming more and more prevalent.
This year's E3 is no different, and as the conference progresses and more announcements are made, we'll be updating this list with all of the biggest Android games that are unveiled.
Without further ado, here's what's been announced!
Elder Scrolls Blades
Although there's no denying that Fallout 76 was the highlight of Bethesda's E3 conference, one of the most surprising announcements came in the form of Elder Scrolls Blades.
Elder Scrolls Blades is a first-person RPG adventure in which you play as a member of the Blades, "the empire's top agents". According to Bethesda's Todd Howard, the game will see you coming back from a mission only to find your home completely destroyed. In your quest to find out who's responsible for this destruction, you'll be sent off into exile and go through dungeons that are both procedurally generated and pre-created by Bethesda.
Despite being a mobile game, Elder Scrolls Blades will have "console-quality graphics" and offer players a variety of ways to interact with everything. You can move your character by tapping on the screen or use virtual joysticks, combat is "all-new" and "follows your specific movements and timings", and a "town-building" mode in Blades will allow you to create/manage your own village.
You can play Blades by holding your phone horizontally like most games of its nature, but Bethesda is also letting you go through the whole thing with your phone in portrait mode.
Elder Scrolls Blades will later make its way to PCs, consoles, and VR headsets, but it'll first launch as a mobile title for Android and iOS in the fall.
Command & Conquer: Rivals
Command & Conquer is one of the most popular strategy games around, and 12 years after the last new entry in the series was released, it's making a return in the form of Command & Conquer: Rivals.
Rivals pits two players against each other, each with their own base. The end goal is to destroy your opponent's base, and while you can do this by sending countless troops to it, the ultimate task is to capture the large missile in the middle of the map. If you successfully capture the missile by the time it's ready to launch, it'll go hurtling toward's your enemy's base. After two successful hits with this, you win.
You can use a variety of troops and vehicles to help you win matches, and since Rivals is a free-to-play title, expect loot boxes to enhance your experience (and drain your wallet).
Gears Pop!
Alongside Gears of War 5, Microsoft also used its E3 conference to announce a new mobile spin-off game in the series — Gears Pop!
Microsoft partnered with Funko to create Gears Pop!, and as the title suggests, you'll play the game as Funko Pop! versions of popular Gears of War characters. I'm not a Gears fan myself, but it's awesome seeing Funko's Pop! figures coming to life in the short teaser trailer we got.
There's still a lot we don't know about Gears Pop!, but Microsoft has confirmed it'll be available for Android and iOS at some point in 2019.
We'll be updating this list throughout E3 as more games are announced, so be sure to check back often!
Joe Maring was a Senior Editor for Android Central between 2017 and 2021. You can reach him on Twitter at @JoeMaring1.
So one post about Android games announced at E3, and by this time tomorrow I'm sure we'll have several articles about PlayStation games announced at E3..... Yay, I guess?
Android Central Newsletter
Get the best of Android Central in in your inbox, every day!
Thank you for signing up to Android Central. You will receive a verification email shortly.
There was a problem. Please refresh the page and try again.