Android apps purchased from Amazon will work on multiple devices, use Amazon DRM
Android applications purchased in Amazon's app store (which may finally go live to consumers any time now) will use Amazon's special sauce of digital locker/digital rights management to help combat piracy. Amazon spells it out in its developer blog:
The tl;dr version: You can use apps purchased from Amazon on multiple devices just fine; you'll just need Amazon's app store app installed for them to work. It's not nearly as scary as some would have you believe, and it's an extra cushion for developers. [Amazon Developer Blog (opens in new tab)]
Have you listened to this week's Android Central Podcast?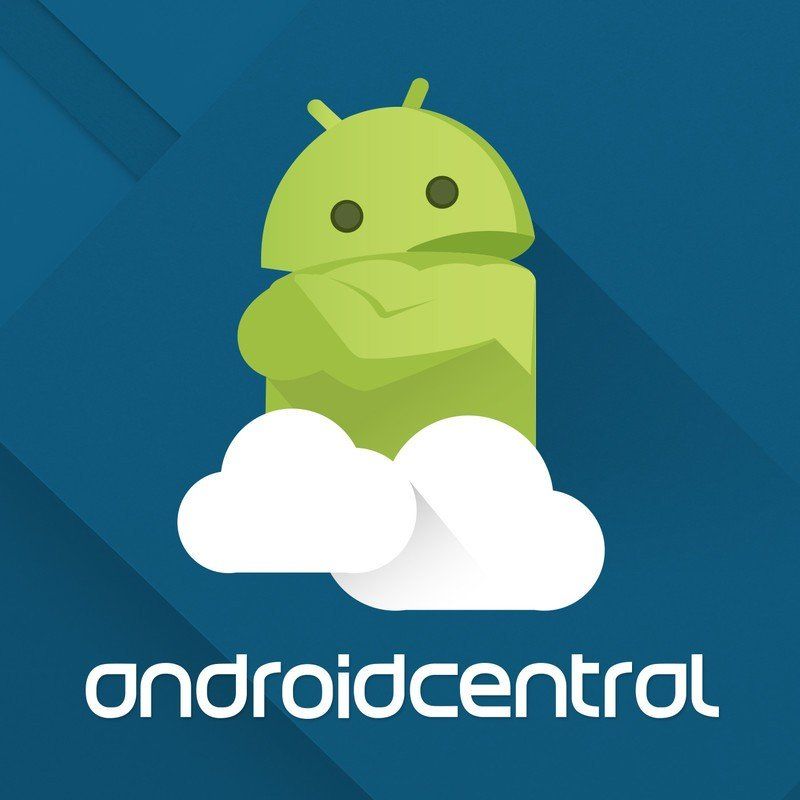 Every week, the Android Central Podcast brings you the latest tech news, analysis and hot takes, with familiar co-hosts and special guests.
>"Any app that has Amazon DRM applied to it will require users to have installed and signed-in to the Amazon Appstore client to access the app. When an app is accessed by the user, it will verify with the Amazon Appstore device service as to whether the user has an entitlement to the app." Wait, so this is saying that you can't USE the app, ever, until 1) You are on the Internet
2) You log into Amazon apps client
3) It spys on your each and every time you try to use it?? And this is acceptable to people? And exactly what happens when you are not on the Internet? Or are having network problems? Or want to use a stand-alone Android device? Or Amazon app stuff fails? Or their database is lost or corrupt?

I think "access" is Amazon's clumsy way of saying "download", not "use".

I hope so, because otherwise this is unacceptable

Looks like I won't be buying off Amazon.

well put.....im curious about this as well....

Yeah, sorry Amazon. I love you, but ... no. There are countless times when I will turn WiFi and 3G off, so that means if I had previously given you my money for Android apps that when I'm in Airplane mode I could not be verified through your Apps client and couldn't use the apps I purchased from you. Pass.

Then again, "Amazon Device service" could mean an background service which the Amazon app runs once it's logged in which authenticates the apps requiring DRM. So you won't need it to connect to the internet each time, otherwise why not just bake the DRM directly into the app itself, rather than requiring a seperate app to do the auntheticating? I think people are jumping the gun here.

"require users to have installed and signed-in to the Amazon Appstore client to access the app" This is kind of pushing it. I can understand having to be logged in to "activate" the app upon first use on the device. Forcing users to have their DRM CONSTANTLY RUNNING in the background however is just a wee bit too far..

I seriously doubt that you have to be signed in and on the internet to use the apps. I bet they just mean that you have to sign in, and have an internet connection to DOWNLOAD the app. Then, just like any app, you can use it on your own. I am curious, though, if you can use your Amazon gift cards to purchase apps. And I hope there will be some sort of perk for Amazon PRIME members.

Why do you seriously doubt this? The quote below is directly from Amazon's Blog: Any app that has Amazon DRM applied to it will require users to have installed and signed-in to the Amazon Appstore client to access the app. When an app is accessed by the user, it will verify with the Amazon Appstore device service as to whether the user has an entitlement to the app. If the user does not sign in or does not have an entitlement to that app, then the app will not be usable. Its simple english. Any high school graduate should be able to parse it. Knowing Amazon, you can rest assured its been reviewed by Amazon's legal department. It means what it says.

Despite your demeaning response, your "high school graduate" analysis is completely wrong. You only need to access and authenticate the app from Amazon when downloading or re-downloading the app, not when you wish to open it on your phone. It will work the same way as the Kindle app. Each time you need to access a purchased book, you need to authenticate with Amazon. Then you can open the book on the Kindle, computer, etc without being online.

Apparently, the english isn't simple enough if you're reading "access" to mean "use" rather than "download".

possible window of opp for Netflix on Android??

The other thing that comes with Amazon drm is incomatability with the GPL.

Die Amazon Die !!!
Dont uplaod Apps dont buy Apps ...
switch to CH-Market: http://tinyurl.com/6akt2op

I know some can't see why and don't understand what Amazon is doing but this is a good thing , watch the good apps roll in. We have to think about this strategically. This is a good thing. Probably not for pirates but a good thing for the rest of us.

If you think it will stop pirates, you are dreadfully wrong. No DRM has ever stopped serious pirating of anything. It can deter casual pirating only. DRM only punishes legit users who pay for content.

Just so a search for. Google inc Pretty big stuff up for an article.

Lol all the conspiracy theorists and their omg they are spying and accessing every time I run my app. Wow. Calm down people even apps on google market are periodically checking license rights of what you run versus their download history. Give the pitch fork and screaming a break.

I think the big problem here is terminology. Specifically, Amazon's use of the term "access" which to some is interpreted as any time the app is used on the device and to othersis interpreted to mean any time the app is downloaded. Either intepretation is reasonable (though the implications are vastly different) given the ambiguous meaning of "access" and hence the confusion. Amazon really needs to clarify or clearly define what "access" means to alleviate the confusion.

Isn't this counter productive to the android market? I mean it seems to me this is in competition with it. Not to mention complicates the user experience not only is it hard enough to filter through the junk in the android market now users are going to have to do so in two different app markets? Bad move in my opinion. Goggle should keep all apps in one searchable catalog. I can't express how much of a pain the old pda days were when you had to look at a dozen places and then google search on top of that to find apps you like. And hope to actually end up with what you were looking for.

I thought that the android market already did this?

The terms of service for the Amazon Appstore app include this statement:
For example, the Appstore Software and Apps may provide Amazon with information about the device type, mobile network connectivity, location of the device running an App, information about when an App is launched, individual session lengths for Apps, or why an App may not be working.
(http://www.amazon.com/gp/feature.html?docId=1000667601) That doesn't tell us how the Appstore app actually works right now, but at the very least it means Amazon is leaving open the possibility for the Appstore app to monitor usage of apps that you got through Amazon. I'm no Android programming expert, so feel free to enlighten me, but wouldn't the easiest way to monitor those apps' usage be to have the Amazon DRM wrapper/library/plugin/whatever "phone home" to the Appstore app every so often (probably while you're using those apps) to report usage information?

I can now throw my 2 cents in here. A few years ago, I purchased weatherbug from the amazon app store and every once in a while, It would tell me that I had to logon to amazon for it to work. This didnt happen often so I left it alone.
Recently I purchased 2 Echo's with Alexa. One for myself and one for my mom. Mom has no technical aptitude, therefore I created her an amazon account on my galaxy and linked my prime to hers. Whenever I am logged onto my phone as her, my weatherbug will not work. I have to log off of her and logon as me to make weatherbug work. This is absolutely infuriating and amazon said to me that there is nothing that can be done as we are 2 different users and my weatherbug rights cannot be transferred to her even though my Prime has been.
Any suggestions???
TIA,
Stuart
Android Central Newsletter
Get the best of Android Central in in your inbox, every day!
Thank you for signing up to Android Central. You will receive a verification email shortly.
There was a problem. Please refresh the page and try again.