Android App Review: StatusBar+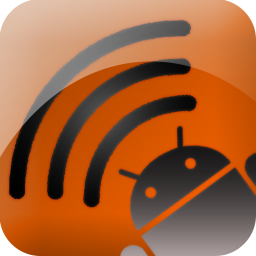 Another entry in the Seven+ Android project is StatusBar+. StatusBar+ is, as it sounds, a complete status bar replacement, but what makes it so revolutionary is that it doesn't require root or any flashing .zips in recovery. You simply install the app, enable it, and it replaces your normal status bar.
StatusBar+ is technically still in its first alpha, but the only bugs I noticed were the notification icon color and background color options. Choosing either causes the app settings menu to force close, but the status bar itself actually never closes.
As for the status bar itself, it's very minimal and very clean. When you enable it, it slides down over your current status bar and will be completely black. Tap on the bar and your other icons (cell signal, data connection, battery) bounce down into place, similar to the lockscreen. After a couple of seconds, they'll disappear.
Fortunately, you can remove the option clicking to drop, so the icons will always be there. This required a restart on my part, but from there, everything worked fine. You can also choose to have StatusBar+ run on phone boot so you don't even need to think about turning it on.
Other than that, there's not much to say. It's a status bar. It's black (for now), very clean, and the icons are cool. It's definitely impressive that this has been pulled off without requiring root or flashing in recovery. For those looking to WP7 their phone out, this is a must have.
StatusBar+ is $1.29 in the Android Market.
More screenshots and download links are after the break.
Get the Android Central Newsletter
Instant access to breaking news, the hottest reviews, great deals and helpful tips.
Thanks for sharing this app with us

OK I know there was a review on your on clock widget what was it calked again

Kinetic Clock - https://market.android.com/details?id=com.watchmaker.kinetic&feature=sea...

i almost want to buy this app for the fact that its the first of its kind and i'd love to see where it goes from here.

Is there a link to view all your WP7 app reviews? Nevermind, I think I found them all. is there only 3 so far? You should do a review on UberMusic. It is a great WP7 music player for Android.

Yeah, I only recently discovered the Seven+ Android project. A lot of their apps still seem to be in development, but it's something I aim to keep up with, at least as they're released.

I've love to try it, but I think a lot of users like me probably first thought cool I want to try that out, I actually have a WP7 phone for work and I like the drop down status bar in it, but when they got down to the bottom and saw a price said uhh no. I don't think you should have to pay for an alpha quality app, it should be free until it's a well tested app.

You realize that there is a free "Lite" version in the Market too, right?

Oh cool, thanx, the review didn't include that bit of info.

did mine not install right, or do you not get all those options unless you get the paid version? i only have the option that is "select to toggle the custom status bar"

I grabbed the lite version, but i noticed when running full screen apps (like the camera) the statusbar+ is still present. Kind of makes it a pain.

Hey where can I find the free version cuz I've want to try it out before I really buy it

Looks great -- as a non-rooted user the notification bar has been the last obviously uncustomizable piece that forces itself into my view daily. Can't wait to check this out. Wish there was a free trial. I"m happy to buy apps I love to use, but I hate to buy apps and then find that they aren't what I wanted....