The DiskStation DS224+ doesn't differ too much to the outgoing DS220+, but you do get a few extras. There's beefier hardware under the hood, and the Celeron J4125 with an integrated GPU makes this NAS a powerhouse Plex media server. You also get the best software features of any NAS in this category, and there are zero issues in day-to-day performance. That said, you miss out on 2.5 Gigabit Ethernet connectivity and M.2 slots for storage, which is a letdown. But the upside is that the DiskStation DS224+ retails for the same $299 price point as its predecessor, and that's a huge deal. This is still the best 2-bay starter NAS if you're just getting into NAS servers.
Pros
+

Ideal as a Plex media server

+

Reliable performance

+

Best software features in this category

+

Unmatched value

+

Works well with most NAS hard drives
Cons
-

No M.2 slots

-

Limited to Gigabit Ethernet

-

No way to upgrade to 2.5GbE down the line
Why you can trust Android Central Our expert reviewers spend hours testing and comparing products and services so you can choose the best for you. Find out more about how we test.
The DiskStation DS220+ launched back in 2020, and in the three years it was on sale, it dominated the charts. It isn't hard to see why: the DiskStation DS220+ offered great hardware, dual Gigabit Ethernet ports, outstanding software features, and a brilliant value. So it stands to reason that Synology isn't making too many changes with the DiskStation DS224+, the long-awaited successor to the DS220+.
After all, the DS220+ formula worked really well for the brand, so it is retaining the same foundation with the DS224+. Therefore, the DiskStation DS224+ has the same dual Gigabit Ethernet connectivity, similar internal hardware, same great software, and it even uses the same design.
The upside is that by using Intel's Celeron J4125 in lieu of the AMD Ryzen R1600 that's featured in the likes of the DiskStation DS723+ and DiskStation DS923+, Synology is catering to buyers that need an iGPU for use in Plex, a key selling point. While I'm a little annoyed that there's no 2.5 Gigabit connectivity or M.2 slots here, the DiskStation DS224+ has enough in the way of differentiation to make it the default choice if you want a great 2-bay starter NAS in 2023.
Synology DiskStation DS224+: Pricing and availability
Synology unveiled the DiskStation DS224+ alongside the budget-focused DS223 and DS223j back in August 2023, and the NAS is now available globally. It retails for $299 on Amazon in the U.S., £299 in the U.K. (although availability is limited at the moment), and €299 in most European markets. Over in India, the DiskStation DS224+ is available for ₹35,990 ($432).
Like all other servers made by Synology, the DiskStation DS224+ comes with a standard three-year warranty. You get an Ethernet cable in the box along with the power brick, and a set of assorted screws to mount 2.5-inch hard drives or SSDs. Here's a rundown of the hardware on offer:
Swipe to scroll horizontally
| Category | Synology DiskStation DS224+ |
| --- | --- |
| Internal drive bays | Two (18TB each bay), 3.5-inch HDD, 2.5-inch HDD/SSD |
| Network interface | 2 x Gigabit Ethernet, Link Aggregation |
| USB ports | 2 x USB 3.1 Gen1 |
| eSATA ports | ❌ |
| PCIe | ❌ |
| CPU | Quad-core 64-bit 2.0GHz Intel Celeron J4125 |
| Plex transcoding | Yes |
| RAM | 2GB DDR4 non-ECC, upgradeable to 6GB |
| M.2 slots | ❌ |
| File system | EXT4, Btrfs |
| Cooling | 1 x 92mm fan, 22dBA |
| Extensibility | ❌ |
| Dimensions | 165 x 108 x 232.2mm |
| Weight | 2.86lb, 1.30kg |
Synology DiskStation DS224+: Design and features
Synology isn't known for changing the design of its NAS servers, and the DiskStation DS224+ is identical to its predecessor in this area. It uses a plastic shroud that covers the drive bays, and you get the usual set of LEDs at the front: there's an overall system status indicator, LEDs for the two disk drives, and the two LAN ports. There's a USB 3 port at the front, and a copy button that lets you automatically copy the contents of any flash drive or external SSD that's connected to the USB port — a nifty addition.
The power button sits at the bottom right, and you get the DS224+ label on the left. This is a familiar design to say the least, and to Synology's credit, it is equal parts stylish and functional. The sides are vented to allow passive airflow into the DS224+, and you get a 92mm fan at the back that takes care of active cooling. A NAS is designed to blend into the background, and the DS224+ manages to do just that thanks to the unobtrusive black paint scheme.
Image 1 of 3
Synology uses an all-metal chassis on the likes of the DS723+, but you get a combination of plastic and aluminum in the case of the DS224+, but that isn't an issue. The feature-set is on par with the best NAS servers for Plex, and while the design is getting a bit long in the tooth, there are no inherent issues here.
Installation is about as straightforward as it gets; just remove the plastic shroud, pull out the drive bays, and slot in 3.5-inch hard drives. The DS224+ has tool-less installation for 3.5-inch drives, but if you're going with a 2.5-inch HDD or SSD, you'll need to use the provided screws. Regardless of what you use, you can get started in a matter of minutes.
The main feature that's missing with the DS224+ is M.2 drives; Synology finally allowed the use of M.2 drives for storage starting with the DS723+ earlier this year, and that makes a huge difference. The fact that the DS224+ doesn't have any M.2 slots at all is a bit of a letdown, and it goes against the Plus series branding lavished here. I think Synology should have included at least one M.2 slot as it would have made the NAS that much more alluring.
Synology DiskStation DS224+: Ports
Coming to the ports, you get the same assortment of options as the DS220+. There are dual Gigabit Ethernet ports at the back, two USB 3.2 ports — one at the back and the other at the front — and that's about it. You don't get multi-Gigabit networking here, and that's another letdown. While the costlier DS723+ misses out on 2.5GbE ports as well, you get the option to add a 2.5GbE or 10GbE networking card via a PCIe Gen 3 x2 slot — that's not possible here.
While the Gigabit ports can be bridged together via Link Aggregation, there should have been at least a 2.5GbE port at the back; most other NAS servers in this category now offer 2.5GbE connectivity as standard, and Synology is clearly lagging behind in this area. The brand isn't really known for delivering the best hardware — instead differentiating its products via software — but for a $300 NAS to not have at least one 2.5GbE port is a bit shortsighted. Just like the situation with the M.2 drives, Gigabit Ethernet feels like a bit of a limitation.
Synology DiskStation DS224+: Performance
Thankfully, the performance is where the DiskStation DS224+ redeems itself. It is powered by the Intel Celeron J4125, a stalwart in this category. This is in fact the same chipset that powered the DiskStation DS920+ and DS1520+, and although Synology now uses AMD's Ryzen R1600 in its current-gen DS723+ and DS923+, the Celeron J4125 has a few unique advantages.
Key among them is the inclusion of an iGPU; the Celeron J4125 has the Intel Graphics 600 platform, and that comes in handy if you need to use Plex's hardware transcodes feature. The Ryzen R1600 misses out on this, and while you don't technically need to use transcodes in Plex — the streaming service's direct play is more than adequate — if you have older devices that don't have a requisite media codec, the feature comes in handy. So if you still need to transcode content in Plex, the DS224+ is a better choice than the DS723+ or even the DS923+.
On that note, the DS224+ does a terrific job as a Plex media server; this is clearly a big use case for the NAS, and I'm glad to share that there are absolutely no issues in this regard. I played 4K content with high bitrates to various devices and transcoded 1080p streams on the iPad Air, and the DS224+ handled both tasks without breaking a sweat. If you're eyeing a NAS as a Plex server, the DiskStation DS224+ is a no-brainer.
The NAS comes with 2GB of RAM as standard, and you get a SO-DIMM that lets you add another 4GB. While there are no slowdowns with 2GB of RAM, I found that adding more memory makes a big difference in daily use — particularly a few years down the line — and that's something to consider. I would have liked to see the ability to add up to 8GB of RAM, but a total of 6GB of memory should be more than adequate for most use cases.
Synology prioritizes the use of its own HDDs above the likes of IronWolf and WD Red Plus, but you'll be glad to know that most Seagate and WD-branded NAS HDDs work without any issues within the DS224+. While there are no IronWolf Pro or Red Pro drives in the official list, Synology highlights IronWolf drives up to 16TB and Red Plus drives going up to 14TB for use with the DS224+, and that's a good thing.
In daily use, I got just under 220MB/s while transferring data with Link Aggregation enabled, and that's in line with the likes of the DS723+. The DS224+ is one of the best 2-bay NAS servers around when it comes to performance, and that makes it worthy of consideration.
Synology DiskStation DS224+: Software
The biggest differentiation for Synology is the software, and the DiskStation DS224+ runs DiskStation Manager 7.2 out of the box. This is the latest version of the web-based OS that's designed for Synology's servers, and it has an extensive suite of features. Synology Photos is m favorite, as it lets me easily back up photos and videos from all my phones and other devices to the NAS automatically. The service has gotten much better in recent years, and it is a legitimate alternative to Google Photos.
Synology Drive does a brilliant job as an easy way to share data between machines, and if you want to use the NAS as a media server, Video Station and Audio Station are terrific. The Office client is great as a productivity suite, and you can even run virtual machines reliably.
DiskStation Manager 7.2 is the best NAS software around, and it combines a fresh visual design with useful features you actually want to use. Another area where Synology does a great job is with mobile utilities, and I routinely use DS video and DS audio on all my Android devices and iPads. While the brand may not deliver the best hardware, it more than makes up for it with its software efforts.
Synology DiskStation DS224+: The competition
If you need more than two drive bays, the DiskStation DS423+ is an easy recommendation; it uses the same foundation as the DS224+ but comes with four drive bays, and you also get two M.2 slots. Otherwise, it is identical to the DS224+: you get the same Intel Celeron J4125, same 2GB of RAM, and dual Gigabit Ethernet ports. The DS423+ retails for $499 on Amazon — $200 more than the DS224+.
If you don't want the ability to transcode Plex content and are looking for a NAS that has a little more grunt, the DiskStation DS723+ would be my recommendation. It costs $449 right now, but you get a powerful Ryzen R1600, the ability to upgrade to 10GbE connectivity, and M.2 drives.
Synology DiskStation DS224+: Should you buy it?
You should buy this if:
You need a 2-bay NAS as a Plex media server
You want good performance
You're looking for useful software features
You need a NAS with a good value
You shouldn't buy this if:
You want to use M.2 drives for storage
You need multi-Gigabit connectivity
With the DiskStation DS224+, Synology is maintaining the status quo. The NAS isn't too different to its predecessor, but by offering the same great features as the DS220+, the brand is positioning the DS224+ as the obvious choice for those looking to get a starter NAS. The Celeron J4125 still has enough to offer in 2023, and the fact that you get an iGPU makes it an outstanding Plex media server.
While I'm miffed at the lack of M.2 drives and 2.5 Gigabit connectivity, the DiskStation DS224+ scores highly when it comes to daily performance and software features, and at the end of the day, that matters more than hardware extras. While multi-Gigabit connectivity is gaining ground, a majority of users eyeing the DiskStation DS224+ will be using Gigabit Ethernet, so it isn't a huge shortcoming.
Ultimately, if you want a 2-bay NAS for storing photos, videos, and streaming media to connected devices in your house, there isn't a better choice than the DiskStation DS224+.
Synology DiskStation DS224+
The DiskStation DS224+ is largely identical to the DS220+, but the fact that it's using the Intel Celeron J4125 makes it stand out just that bit more. If you need a 2-bay NAS for use as a Plex server, this is the one to get.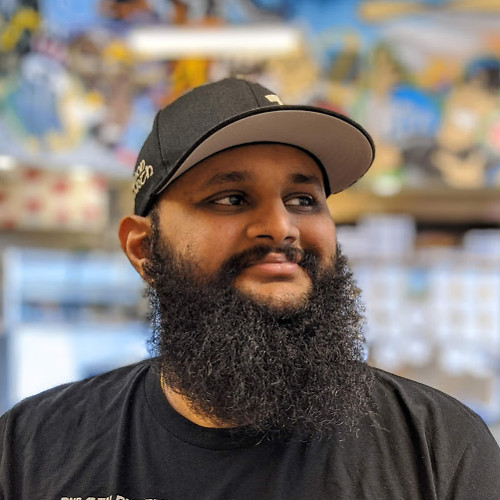 Harish Jonnalagadda is a Senior Editor overseeing Asia at Android Central. He leads the site's coverage of Chinese phone brands, contributing to reviews, features, and buying guides. He also writes about storage servers, audio products, and the semiconductor industry. Contact him on Twitter at @chunkynerd.