Hardware is table stakes [#acpodcast]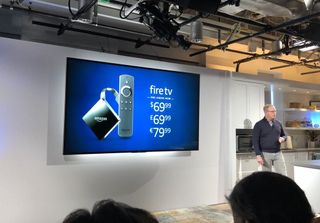 Daniel Bader, Jerry Hildenbrand, Russell Holly, and Phil Nickinson talk about the motives and strategies behind some significant moves in the industry this year, including Google's HTC deal and Amazon's new Echo products and Fire TV 4K.
It's update-mageddon! With Google extending security updates for Nexus 5X and 6P, and the Moto X Pure Edition just now getting Android 7.0, what can users reasonably expect from manufacturers in the way of support for devices they already own?
Finally, the Pixel 2 only days away—Google is offering up to $410 back when trading in your original Pixel through the Google Store. Now might be a good time to get on it!
Show Notes and Links:
Google extends Nexus 5X and 6P security updates until Nov. 2018
It's September 2017, and the Moto X Pure Edition just got Android 7.0
For Google, HTC deal is about the Pixel's next decade
Essential has probably sold around 5,000 Essential Phones since its release
Amazon announces cheaper second-gen Echo with better audio, new design
Amazon's new Echo Connect brings landline phone calls to your Echo
Amazon's new Fire TV 4K supports Alexa, starts at $70
New Amazon Echo Plus has ZigBee smart home hub built in, priced at $150
Amazon's new Echo Spot is like a smaller, rounder Echo Show
Get up to $410 back when trading in your Pixel through Google Store
Can anyone tell me the name of the Outro music on the podcast ?? Absolutely love it & the weekly podcasts too

Don't change anything about the format of the podcast. I don't understand the listener's comment about the lack of a conversational feel. You have obtained a perfect balance of conversation, review, technical information and humor. The past few months of podcasts have been some of the best I've heard. I look forward to them as they have gotten me through me weekend yard work over the summer. Keep it up.

@ Daniel Bader - you just became my favourite AC-lian .... NEVER EVER expected ANYONE from North ( or South for that matter ) America to know who Steve Waugh is..... Let alone see him as an idol! You rock!
Android Central Newsletter
Get the best of Android Central in in your inbox, every day!
Thank you for signing up to Android Central. You will receive a verification email shortly.
There was a problem. Please refresh the page and try again.