Android Central Podcast Ep. 62: Writers' roundtable on Google+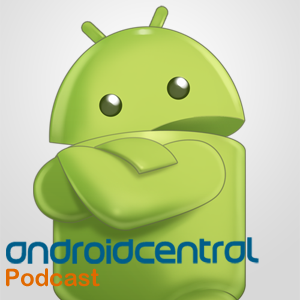 Thing 1: Google+
Google goes social with Google+
Get the Android Central Newsletter
Instant access to breaking news, the hottest reviews, great deals and helpful tips.
But, but...
You said..
eh?

Never said we weren't doing one AT ALL. Just not last night. :p

What notification sound is that. I like it.

lol. That's Trillian on my desktop. :p

+1 on the sound, also glad to know im not going crazy hearing things. isnt there a function to export your facebook account? i havent used it and dont know what is exactly exported, but i believe i saw something under the settings.

yea there is. go to your Account Settings page, then click the "learn more" link beside "Download Your Information." From there, click the "Download" button.

I tuned in to the podcast for the first time. Good job guys! I especially like that you used Google+ as a tool FOR the podcast :-) Generally, I stray away from Facebook because I dislike the "everything's public" mentality (yeah, they have ways to send private message, etc, but it's always felt hidden or like an afterthought). Google's more privacy-oriented approach just may draw me in. Like the hosts said -- let's see where we're at in 6 months (I haven't even tried for an invite yet...)

Awesome podcast but Phil...please stop ending your sentences laughing and talking at the same time!!

There were a couple of things that I think need pointing out. First off, they failed to realize the potential of Google+ integrating with every other Google service. If you use youtube or gmail, it's now a seamless part of your social network/profile. Using Google+ your entire web experience can be integrated with your profile in a much easier way than facebook and in a bigger way than facebook will ever be able to do. Also, there is definitely a way to pull all of your info off of facebook. In fact I've done it several times. You just go to your account setting and click 'Download your information'.