Android Central Podcast 105: Keep your stuff safe, Ouya gets Kickstarted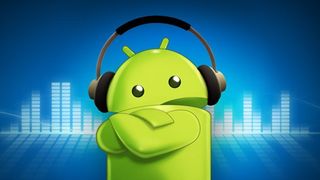 Thing 1: Google two-step authentication
No excuses: It's time to turn on two-step authentication
Thing 2: Ouya's monster Kickstarter campaign
Ouya's Kickstarter campaign ends tonight - did you pledge?
Ouya pre-orders now open to everyone
Thing 3: Other odds and ends
CyanogenMod 9 gets stable for the Galaxy Nexus
Nikon said to have an Android-based camera in the works, too
Five podcast apps for Android now that Google Listen is dead
HTC 'Endeavor C2' rumored to be a spec-bumped One X for late 2012
Samsung: Galaxy Note 10.1 available globally this month
Android Central Newsletter
Get instant access to breaking news, the hottest reviews, great deals and helpful tips
Another solution to getting podcasts on your Android if you don't want them in your Google Play Music is to use an app like Doubletwist with AirSync or some other type of app that can sync your phone with a certain directories on your PC. Depending on what you listen to, you can use an app like Stitcher to stream the podcast directly from the respective websites. There are tons of better alternatives to Google Listen so I completely understand why they cancelled it.

Nice dig at Kevin, Phil. LOL I ditched my BB but still love that website and still like Kevin! Kevin's willingness to try other phones to have a well-rounded viewpoint is very awesome and I respect him for that. You look good all cleaned up Phil, and you look good not all shaven & cleaned up Jerry. :) I changed my passwords to be over 15 characters, have caps and numbers. Haven't done the two state verification yet...I don't really have anything valuable enough to make it worth it. What I DO have that is valuable and personal are pictures on the SD card and internal storage. I know you can encrypt the storage of both internal and external sd, but then I would have to password protect my phone...and that is the biggest problem... I don't want to have to type in a pw or pattern 900 million times a day. I wish there was a solution to this. If anybody does have a solution, please let me know! Thanks for your podcast guys. I love it. -John

Can someone give me the name of the podcast that will review the password apps to include mpass, I couldn't understand it on the podcast. Thanks

Yep, it's iMore.com. Here's the article you're looking for... it went live today: 1Password vs. LastPass vs. mSecure: iPhone password management app shootout!

downloading now :) if Alex is on this one, i hope u all dont just SPEAK OVER HIM like usual ;) should give the man a kill switch so he can finish a sentance :p

Since you guys were talking about QNX I thought I'd chime in that I discovered today that a GE Mark Vle turbine controller also runs QNX. (wind turbines, I'm a renewables engineer) Surprised the heck out of me.
Android Central Newsletter
Get instant access to breaking news, the hottest reviews, great deals and helpful tips
Thank you for signing up to Android Central. You will receive a verification email shortly.
There was a problem. Please refresh the page and try again.