Android Central 97: Intel goes all San Diego, more on the Galaxy S III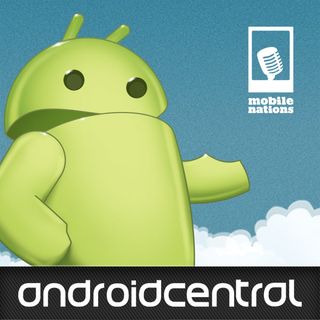 Thing 1 - The Galaxy S III is here! Sort of!
Samsung Galaxy S III lands at independent UK retailers
Samsung Galaxy S III now available from Vodafone UK, 16GB Marble White only for now
Samsung Galaxy S III to hit Canada June 20, 2 GB of RAM confirmed
TELUS joins the Samsung Galaxy S III preorder party in Canada
Canada's Rogers network counting down to its own Galaxy S III preorders
Samsung Galaxy S III now available from Three UK
US Cellular appears prepped for the Galaxy S III
Samsung speaks out on Galaxy S III 'pebble blue' delays
Samsung Galaxy S III heading to T-Mobile U.S. on June 20?
Thing 2 - The Intel era is upon us
Orange UK officially pull the wraps off the San Diego, the UK's first Intel powered Android smartphone
Orange San Diego hands-on video and gallery
Orange San Diego specs
Lenovo K800 Intel phone launches in China
Thing 3 - Other odds and ends
Verizon Galaxy Nexus' Android 4.0.4 update is now pushing
Google Play Store now selling Galaxy Nexus accessories - if you're in the U.S.
Rumored 7-inch Google tab hits benchmark site; Android 4.1 hits our servers as well
Quite a lag on those webcams, I thought it's all 30fps 1080p video these days we would be getting. No, but seriously, why such a lag? Mobile connections?

It's not the cameras. Apparently it's the connection between the box that's combining all the video and UStream. We're working on it.

what about the sound, why only on the right side?

I can't get any sound at all on the video podcast.

I only get the right audio channel sound

Ah ha! My right speaker got turned off somehow. Thank you. Now to fix Phil's horrendous lag. I think Rene is trying to move us to iMore. :)
Android Central Newsletter
Get the best of Android Central in in your inbox, every day!
Thank you for signing up to Android Central. You will receive a verification email shortly.
There was a problem. Please refresh the page and try again.