Android Central 87: Chrome on Android, picking Google Wallet, Motorola Droid 4 in house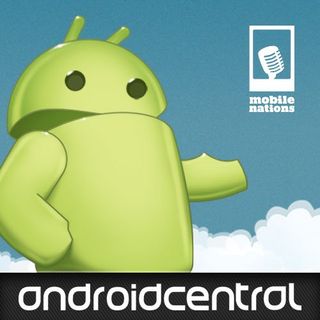 Thing 1: Chrome for Android!
Google Chrome Beta now available for Android 4.0 devices
Chrome Beta for Android walkthrough
How to sync tabs in Chrome desktop and Android
New browser (Chrome) doesn't support dying plug-in (Flash)
Chrome vs. Safari - Galaxy Nexus vs. iPhone 4S
Thing 2: Google Wallet cracked, hacked, covered and diced
Google Wallet under attack again - this time by a feature, not a hack
Google Wallet PIN security cracked - here's what you need to know
Google responds to Wallet hack, recommends not installing it on rooted devices
Thing 3: Other odds and ends
AC Explains: The Verizon Galaxy Nexus is still supported by Google
Motorola Droid RAZR MAXX Review
Verizon Motorola Droid 4 available Feb. 10 for $199 on contract
Motorola Droid 4 has an unlockable ... battery cover?
HTC says first Ice Cream Sandwich updates coming in March, adds more phones to the list
Aquarium for Google TV [Google TV app review]
Samsung Infuse 4G Gingerbread update is on hold
Android Central Newsletter
Get instant access to breaking news, the hottest reviews, great deals and helpful tips
Mobiles will have to live without Flash but the desktop removing Flash as well is backwards. Until HTML 5 can do all that Flash can do there will always be a difference between mobile and the desktop. Shockwave is not Flash. It is Shockwave. And yes Shockwave crashes all of the time.

that CDMA bit was so discouraging since I am on sprint with the nexus s 4g... still waiting for android 4.0!!! If there is any reason not to get a nexus phone ever again with sprint, this is it.

I'm always quite amazed by you guys when it comes to the Google Apps. Android is Open Source, Google is NOT! There's a big difference here, Google has every right to hold their apps hostage to OEMs unless they adhere to certain requirements..... This is exactly like a lot of apps in the market like things from Verizon or anyone else. Google is a developer like any other and their Gmail, Market, Music, Chrome and anything else is purely at their discretion.
Android Central Newsletter
Get instant access to breaking news, the hottest reviews, great deals and helpful tips
Thank you for signing up to Android Central. You will receive a verification email shortly.
There was a problem. Please refresh the page and try again.