Listening to the LG G5 with its Hi-Fi Plus with B&O Play module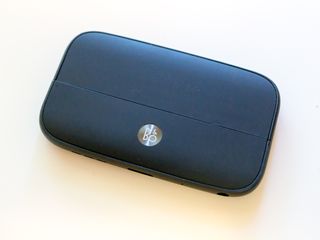 We've had a look at the European version of the LG G5 and spent some time with the elusive "Hi-Fi Plus with B&O Play" module. While the G5 plays music and other audio files without any problem on its own, the 32bit Sabre ES9028C2M DAC and Sabre9602c amplifier inside the HiFi module are designed to natively play 24bit/192kHz hi-res tracks, as well as tracks upscaled to 32bit.
With these chips being a newer replacement from Sabre — a company well-known for producing excellent digital audio components for companies like Pioneer and Yamaha — we expected some pretty good stuff.
We weren't disappointed. It's pretty obvious to anyone who has had a chance to try the B&O module that it delivers better sound that the "vanilla" G5 when using the same headphones. We dug out some patch cables and gave things a closer look — as well as a comparison to 2015's LG V10 — to see why.
The numbers
Testing was performed using a SAMSON MixPad MXP124X mixing console, with the phone attached to the first channel using a Hosa 3.5mm mini male to XLR male cable. All mixer adjustments were set to absolute neutral. We used commercially available software from RightMark Audio Analyzer for automated test scores, and iSpectrum to check the results and look at the raw sine waveform tones generated by Audacity. Playback on the phones themselves was done through LG's bundled music player. It's important to note that the equipment used as well as the software can and does affect these results.
The LG V10 was included for references purposes, as an Android phone with "premium" audio output many are familiar with.
Having said that, using the same equipment and software for each test makes for an excellent way to compare things. Here are the raw numbers for those interested.
Swipe to scroll horizontally
| Category | LG G5 | G5 with HiFi DAC | LG V10 |
| --- | --- | --- | --- |
| Frequency response | +0.05, -0.04 | +0.01, -0.03 | +0.01, -0.03 |
| Noise | -93.3 | -95.1 | -95.3 |
| Dynamic Range | 92.6 | 94 | 95.1 |
| Total Harmonic Distortion | 0.0051 | 0.0034 | 0.0021 |
| Intermodulation Distortion + Noise | 0.037 | 0.0098 | 0.0075 |
| Stereo Crosstalk | -50.7 | -93.0 | -95.1 |
What all this means is that the B&O module is doing exactly what it was designed to do — deliver cleaner audio than the DAC built into the Snapdragon 820 chipset. While some of the numbers aren't extremely different, others (especially the crosstalk) are a huge improvement. The B&O module plays your music with less background noise, less interference from the cables and environment, less distortion at all volumes and more "separation" — the ability to hear individual instruments and notes — than the G5 itself when you're not using the audio module.
It's interesting to note that in most tests, last year's LG V10 scored better than the G5 when paired with the B&O module. On a pure numbers game, the V10 produces a more "pure" sound. But when played side-by-side, those numbers don't equate with what you might hear. That's where "tuning" of the actual hardware involved comes into play, and Bang & Olufsen has done very well here. Let's talk about the actual sound appeal of music files while we ponder the numbers from reference tones.
The experience
When we say a manufacturer or one of their partners "tunes" the audio equipment — whether it be for a phone or the receiver in your living room — we mean adjustments they have made so that the output is no longer as flat as the hardware can make it. We've all seen an equalizer with sliders for various frequencies, and know that oftentimes individual tones are adjusted slightly higher or slightly lower than the zero starting point. That's a good way to think of what B&O has done here — they've done things that they think improves the sound coming out of the equipment.
And in many cases they have. Using a "flat" (not tuned for a particular profile) set of headphones and LG's stock music player, certain types of music sounds better on the G5 with its audio module than it does on the V10. In particular, music genres like soft rock, pop or progressive rock sound better on the G5 than they do on the V10, regardless of what our numbers above tell us about the capability of the equipment.
It's pretty likely that some of this tuning actually degrades some of the quality offered by the components, but turns it into better sounding music. In other cases — metal, country and hip-hop in particular — the opposite is true and the V10's unadjusted output sounds better to my ears. Using 24bit 48kHz flac files from Led Zeppelin, Motorhead, George Jones, Parliament, RUN DMC, ELP and Supertramp for listening, the results are split. The more bass-heavy or treble-heavy the music, the more often it sounded better on the V10. On other tracks, especially those designed to be crisp and free of background noise like production-focused music from Emerson Lake and Palmer, the G5 and its B&O friend sound better to my ears than the V10.
All this was easily mitigated by using PowerAmp and its in-app equalizer settings. Very small adjustments allowed the G5 (when using the B&O module) and the V10 to both produce playback that I was more than satisfied with, and I enjoyed listening to. This tells me that just about everyone can find settings that make the G5/HiFi DAC combo an excellent portable music player when paired with a set of premium headphones in the ~60 ohm resistance (or lower) range.
Also worth noting, the G5 itself without the HiFi module didn't do very well in my "listening experience" test. The crosstalk numbers shown by the audio analyzation aren't lying, and trying to find a balance between volume, clarity and distortion was very difficult. The out-of-the-box G5 will play my 24bit audio files with the on-board Qualcomm DAC, but it won't do it very well.
Is buying the Hi-Fi Plus with B&O Play module worth it?
Not everyone cares about how clean and "audiophilish" their music sounds. That means that not everyone will find value with the B&O HiFi module. This is a product designed to get people who buy and play HQ lossless music to part with their money and buy a thing that plays it better. Having said that, even when playing back standard mp3 files while streaming, there's a noticeable difference when using the B&O module — your music can be louder and less distorted than without it.
There's also something to be said about having hardware this good in such a small package as a stand-alone DAC. Any device with a USB Type-C connecter should be able to play audio through the B&O DAC with results almost as good as when it's installed directly into the the G5 itself. The raw numbers won't be as favorable because of the external connection, but the sound itself is very similar (and equally enjoyable) on the Nexus 6P when used with a Type-C to Type-C cable. We expect similar results on a laptop with a USB Type-C connection.
It all comes down to a cost versus value comparison. If you like to listen to music over Bluetooth, or are happy with the audio quality direct from the G5, you don't need this product. And that's perfectly fine — the only person you need to make happy while listening to your favorite songs is you. On the other hand, if you want something more, and from a package that can be used with other equipment to improve the audio quality, this seems like a really nice product.
If I were using an LG G5 and happy with it, I'd want to buy the B&O DAC add-on, unless it's priced out of my reach. We'll be able to talk more about that when we get the final details of its release and pricing.
Android Central Newsletter
Get instant access to breaking news, the hottest reviews, great deals and helpful tips
Senior Editor — Google Ecosystem
Jerry is an amateur woodworker and struggling shade tree mechanic. There's nothing he can't take apart, but many things he can't reassemble. You'll find him writing and speaking his loud opinion on Android Central and occasionally on Twitter.
It doesn't really matter to Americans, we aren't slated to get it,
but I would consider buying a B&O version of the G5 for a few more bucks, I wouldn't bother with the modular.

Not sure this modular stuff will be a hit. I actually prefer my V10 with premium sound already built in. Posted via the Android Central App

I'd get a v10 over a G5 in a heartbeat Posted from my Nexus 6/Nexus 7 2013/Surface Pro 3

You are absolutely correct Posted via the Android Central App

I love how solid the V10 is and I love it's textured rubber back. Personally I think between that, its screen size, and and the built in DAC, the only thing left in favor of the G5 is the dual cameras, but it would not be enough for me if I were considering one if these. Posted via the Android Central App

For sounds, yes. The camera is why I chose the G5.

I can't argue with that. I like the stand-alone aspect of it to use with other devices, and it does sound very nice. But I already have a V10.

How does this module compare to a standalone DAC from FiiO? Posted from my Moto X Pure Edition via the Android Central App

I think the sound is a little better than the E18, and the size is a lot better. Probably not worth buying if you like the Fiio you're using :)

Which begs the question.... What happens when you plug the module into the v10?

Pigs will fly and trump will be President. Posted via the Android Central App

Or Trump will fly and pigs will be president. Posted from someone's Note 4

Incredibly disappointed that the G5 with a dedicated accessory for this did worse than the V10 with an internal high quality DAC. The V10 is definitely a great phone and probably one of the most under rated of 2015. Let's hope LG does something to build on that in the next few months after this flop.

I really think some of the tuning B&O did on the high end and low end created a little more noise and distortion when analyzing sound waves. But for certain kinds of music, it actually does sound a little better.

But if only the phone was good...... Seriously bake this stuff into the phone Posted from my Nexus 6/Nexus 7 2013/Surface Pro 3

But then how would they charge an extra $200 (rough estimate)?

Yeah, that's what HTC is doing with the new 10 Posted via the Android Central App

LG really screwed up not having this available for the US market. That leaves only the camera module on what's supposed to be a modular phone. WTF!

Is it permanent though, or just a question of time before they bring it here? Posted via the Android Central App

Most people reading this won't even be able to buy it. Posted via S7 edge

So it makes it in par with my M9...... I'll get the HTC 10 Posted via my HTC One M9

HTC 10 is looking so good to me. Lg really let me down this year. Posted via a still buttery smooth nexus 7 2013 .

I had 5 phones in the HTC One series before I got the V10, and in my personal experience the V10 sounds much better. Wider soundstage, better separation between the frequencies and better clarity. It's just a cleaner, more full sound overall. HTC phones have respectable power, because they use fairly powerful amps, but they're still just amping a Snapdragon DAC. Overall the components they've used in the past just aren't up to the quality of ESS Sabre. Obviously I can't say anything about the 10 yet, but I suspect it's the same set-up, Snapdragon DAC and separate amp for more power.

Agreed. I have no idea how the M9 got some of the "scores" from analysis that it did, because it just didn't sound that good. I wish i had one here now that I have this equipment to try it myself.

How does it sound compared to the M7? I felt that sounded better than anything else, including I-devices.

I don't remember well enough to say. I do know I didn't hate it, so I'll imagine it's about the same quality as the M8 or M9, which is good enough for anyone but the biggest audio nerd.

I got a G5 but thank Legere for Jump on demand. Posted via the Android Central App

Lame. The G5 is a disappointing device from LG. Might a well wait for their real flagship the LG V11/12 than the G5 #TeamFrosty Nexus 6P

I'm sure it sounds better than most phone speakers (Boomsound?), but will a true audiophile really like it like this, or still want to use something more substantial when they're wanting to listen to music in the most pure form possible? If it was built into the phone, that would be one thing. But it's not, it's a separate module... just like many other separate listening devices that audiophiles already have. Kind of like an iPad or tablet... you can have the best one in the world, but it still won't be as functional as some of the things you can do on a computer with a mouse and other tools exclusive to desktops and/or laptops. Maybe not the best analogy, but hopefully that gets the point across. I just don't see this really appealing to true audiophiles.

There is a good amount of interest on Head-Fi, so that's an indication that there may be an audiophile market for it, but I think it makes the most sense if you're using it with the G5. I would be interested in seeing how it stacks up againt something like the AudioQuest Dragonfly

Jerry, is it fair to say that the v10 owns the stock g5 for all types of music? Posted via the Android Central App

Jerry now you need to add the S7 to this chart!

Heh. You want people to kill me, don't you? :P Actually taking the equipment to I/O to test the Canada version.

You don't want to leave this data incomplete do you? Lol Posted via the Android Central App

░░░░░▄▄▄▄▀▀▀▀▀▀▀▀▄▄▄▄▄▄░░░░░░░ ░░░░░█░░░░▒▒▒▒▒▒▒▒▒▒▒▒░░▀▀▄░░░░ ░░░░█░░░▒▒▒▒▒▒░░░░░░░░▒▒▒░░█░░░ ░░░█░░░░░░▄██▀▄▄░░░░░▄▄▄░░░░█░░ ░▄▀▒▄▄▄▒░█▀▀▀▀▄▄█░░░██▄▄█░░░░█░ █░▒█▒▄░▀▄▄▄▀░░░░░░░░█░░░▒▒▒▒▒░█ █░▒█░█▀▄▄░░░░░█▀░░░░▀▄░░▄▀▀▀▄▒█ ░█░▀▄░█▄░█▀▄▄░▀░▀▀░▄▄▀░░░░█░░█░ ░░█░░░▀▄▀█▄▄░█▀▀▀▄▄▄▄▀▀█▀██░█░░ ░░░█░░░░██░░▀█▄▄▄█▄▄█▄████░█░░░ ░░░░█░░░░▀▀▄░█░░░█░█▀██████░█░░ ░░░░░▀▄░░░░░▀▀▄▄▄█▄█▄█▄█▄▀░░█░░ ░░░░░░░▀▄▄░▒▒▒▒░░░░░░░░░░▒░░░█░ ░░░░░░░░░░▀▀▄▄░▒▒▒▒▒▒▒▒▒▒░░░░█░ ░░░░░░░░░░░░░░▀▄▄▄▄▄░░░░░░░░█░░

I have an s7 edge and a pair of RHA t20's as well as a pair of RHA 750's and it doesn't have the power to really push either of them.
I'm either going to buy an amp/dac or get an htc ten when it comes out. Posted via the Android Central App

That's a shame. I've both sets of buds too, and have been happy with the Note 5 output. Posted via the Android Central App

The V10 beats out the G5 considering the DAC is already included, doesn't require a $200 price and won't compromise case compatibility, assuming if it'll ever be available stateside. Posted on an LG V10

The buzzkill for this thing is that we won't see it not only in the US, but also Canada, Puerto Rico and even LG's home market of South Korea. Add the fact that plugging it into a US G5 and its refusal to boot and I have to think whether LG actually botched the G5's modular design by having availability issues in some key markets for a module that actually interests some people. That and how it's marginally worse than the built-in DAC on the V10 (difference doesn't seem to be overly large, especially in the real-world, but it's still disappointing considering that it's an optional pricey add-on). Perhaps the only value I see in this thing (and it's a big deal) is that it works on pretty much any phone that has a Type-C connector. So I can just buy an HTC 10 or Nexus 6P, import the DAC if it's possible and plug that into either one and enjoy better sound. Given how the availability issues aren't limited to the US, I think this has more to do than the lack of FCC-certification.

Real world is what matters, but it is nice to see that the V10 lives up to the hype with measurements. Posted via the Android Central App

Yes,said that all along Posted via the Android Central App

Thank you Jerry for this thorough review ! VZW Moto X DE/N7

Does the B&O module still have the same automatic gain modes as the V10? In other words, you'll only get high gain with headphones over 50 ohms plugged in (so it puts you in "High Impedance" mode), otherwise you're relegated to "Normal Audio" mode by default (unless you trick it into "Aux mode" with a removable cable)?

Something is different. I tried with my 63 ohm Sony's, a pair of HD 700s (140 ohm I think?) and a pair of DT 880 @ 32 ohms. All three told me I was in HiFi plus mode, and that sound would be adjusted for connected devices with a impedance of 50-600 ohms — even the 32 ohm Beyerdymanics. It was hard to tell a difference because the HD 700s just didn't sound good. I don't think there's enough there to drive them. The DT 880s sounded OK until you went past 50-65% volume. The 63 ohm Sonys were in the sweet spot, both in the G5 and using stand alone with another phone and sounded good from 10% volume up to 100%. But remember, this isn't "officially" available anywhere just yet.

Interesting. The 600 ohm claim is obviously wildly optimistic. I've tried the V10 with my Sennheiser HD600s (300 ohms), and while they do get loud enough near the upper reaches of the volume range, it feels like the amp is straining, like there isn't quite enough there to unleash their full potential. I'd say it drives them to about 80-85% of their potential compared to a desktop amp, which is still really darn impressive for a smartphone. My Yuin PK1's are 150 ohms, and I think it does a good job driving them, so I'd say realistically it's best to stay with 150 ohms or less (with 50-100 being ideal), with 300 ohms being the absolute upper limit. Of course, you also have varying sensitivity with different headphones, so impedance is only a rough guide to how well it'll drive them anyway.

I have a friend who was dumb enough to get the 400 ohm DT100s. I'll give them a try this evening sometime.

Now that's a real test lol

I'll let you imagine how it went. Whatever you think up, they sounded worse :) Posted via the Android Central App

The hells a ohm? Posted from my Nexus 6/Nexus 7 2013/Surface Pro 3

Unit of resistance. It's relationship with voltage and current defines basic electrical theory. Posted via the Android Central App

https://en.wikipedia.org/wiki/Ohm?wprov=sfla1 Posted from my Moto X Pure Edition via the Android Central App

Good review Jerry.. I've been pretty happy with my v10 for the sound quality all along and having some current numbers of just how well it preforms makes me happier. I'm looking forward to you doing a side by side with the new HTC 10 and even the Samsung lines that's out.. Posted from my. AT&T LG V10

Do not like the G5! Posted via the Android Central App

Wow ! Thanks for the well thought out conversation. I have the G5 and all the bickering about the phone is more dramatic than factual. Its a solid phone with a great camera powerful enough to do pretty much what you want. Did they go cheap on the on the phones covering,yes they did. For the price of the phone ,there shouldn't of been any cut corners. I don't regret buying this phone at all,its fun to use and runs smoothly. This is the first phone I've had,that I could care less if it gets root or not. Posted via the Android Central App

My thoughts exactly. I bought the G5 too few days ago and I love it. Top specs, 3 awesome cameras especially the wide angle lens, usb type c, quick charge 3.0 and the bonus of a removeable battery. I also praise them for the innovation and listening to customers.

Thanks for the article Jerry! It always makes me skeptical when a manufacturer does not publish specifications, but in this case they have nothing to be ashamed of. Numbers for the module look superb and I'm really stunned by the stock G5's lack of separation. 50 dB? Are you kidding? A vinyl 45 has better separation. Breaking out my data sheets, the only ones below that are the Alcatel Idol 3 (both sizes), the Sony Xperia Z1, the ZTE Axon Pro, and another one I won't mention because it's popular and a thousand people will jump me ;) One specification that might be useful to add for future tests is power output. The good news, is that the M8 has some good company now, and those who appreciate good sound have choices. One thing is clear: If I owned a G5, then the B&O module would be in it all the time. And if it remains unavailable in the states, then I would not consider the G5 for personal use. I'm glad you separated the technical specifications from how they SOUND... too many people ignore the difference between the two. Well done sir! And just for kicks, here are the RightMark Audio Analyzer results for the M8
Frequency Response: +0.04, -0.10
Noise: -95.4 dB
Dynamic Range: 93.4
THD: 0.0012
IMD + Noise: 0.010
Stereo crosstalk: 93.2
Power output into 33 ohm load: 95.55 mW

Jerry *do you usually listen via those Sony headphones on the go, or at home? I love having good audio, but after getting an external DAC I'm wondering if it was worth it for on-the-go use (especially with having a USB cable connecting the DAC to the phone + headphones). Posted via the Android Central App

I'm not Jerry, but I have the same Sony headphones. I also purchased a FiiO DAC, which works great with those headphones and my mobile devices and my PCs. Posted from my Moto X Pure Edition via the Android Central App

They are what I use for portable music. Sometimes at home, always when traveling. I like the way they sound, and they're only $100 if I break them.

Good to know. It's fun carrying around the DAC & phone combo so far (/sarcasm) as I already get cables tangled up, but once I get a shorter USB cable than what my E07k came with I'll be good. Heard lots of great things about those Sony headphones, and I believe when I got to hang out at a radio station for a bit, those were the cans they had. Posted via the Android Central App

I can see myself buying a V10 at some point when prices drop further, but not the G5.

Got a set of beats studio 2.0
Dont need module
Nice though but music sound
Refreshed Posted via the Android Central App

I only got the G5 because I got the 360 camera and extra battery with charging cradle, "worth" $250+ together. Otherwise I was looking at the Moto X Pure or the Nexus 6P, both with screens to big for my liking at 5.7" which would be the only other reason.

I had a feeling the built in audio on the LG G5 was bad coming from the Nexus 5, but I didn't want to sound like a pretentious prick lol. It's noticeably dull and feels over sharpened, which might be a combination of the high quality DAC built into the 820 chip and subpar design which would add a lot of crosstalk and "dull" (flat) sound. I noticed background vocals where almost gone and highs where not nearly as clear and somewhat harsh. Might just wait till a good pair of wireless earbuds come out :/ maybe the second generation of Bragi will make me jump to something new. I have a old pair of Panasonic earphones that compair to Bose's SoundTrue Ultra as a reference.

Honestly I had the v10 for like a month and yes the quality was better and bassier than my s6 edge..definitely isnt mind blowingly better tho and s6 still seemed a tad louder thru the aux port..also the v10 was way too heavy/wide when trying to use one handed..battery life was about equal..decent phone but this s7edge thoo in luv with it. Posted via the Android Central App

please do one with HTC 10 thank you
Android Central Newsletter
Get instant access to breaking news, the hottest reviews, great deals and helpful tips
Thank you for signing up to Android Central. You will receive a verification email shortly.
There was a problem. Please refresh the page and try again.