Listening to the LG G5 with its Hi-Fi Plus with B&O Play module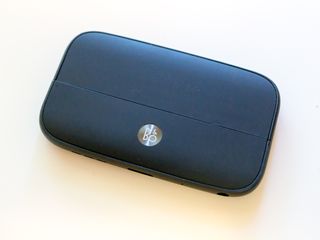 We've had a look at the European version of the LG G5 and spent some time with the elusive "Hi-Fi Plus with B&O Play" module. While the G5 plays music and other audio files without any problem on its own, the 32bit Sabre ES9028C2M DAC and Sabre9602c amplifier inside the HiFi module are designed to natively play 24bit/192kHz hi-res tracks, as well as tracks upscaled to 32bit.
With these chips being a newer replacement from Sabre — a company well-known for producing excellent digital audio components for companies like Pioneer and Yamaha — we expected some pretty good stuff.
We weren't disappointed. It's pretty obvious to anyone who has had a chance to try the B&O module that it delivers better sound that the "vanilla" G5 when using the same headphones. We dug out some patch cables and gave things a closer look — as well as a comparison to 2015's LG V10 — to see why.
The numbers
Testing was performed using a SAMSON MixPad MXP124X mixing console, with the phone attached to the first channel using a Hosa 3.5mm mini male to XLR male cable. All mixer adjustments were set to absolute neutral. We used commercially available software from RightMark Audio Analyzer for automated test scores, and iSpectrum to check the results and look at the raw sine waveform tones generated by Audacity. Playback on the phones themselves was done through LG's bundled music player. It's important to note that the equipment used as well as the software can and does affect these results.
The LG V10 was included for references purposes, as an Android phone with "premium" audio output many are familiar with.
Having said that, using the same equipment and software for each test makes for an excellent way to compare things. Here are the raw numbers for those interested.
Swipe to scroll horizontally
| Category | LG G5 | G5 with HiFi DAC | LG V10 |
| --- | --- | --- | --- |
| Frequency response | +0.05, -0.04 | +0.01, -0.03 | +0.01, -0.03 |
| Noise | -93.3 | -95.1 | -95.3 |
| Dynamic Range | 92.6 | 94 | 95.1 |
| Total Harmonic Distortion | 0.0051 | 0.0034 | 0.0021 |
| Intermodulation Distortion + Noise | 0.037 | 0.0098 | 0.0075 |
| Stereo Crosstalk | -50.7 | -93.0 | -95.1 |
What all this means is that the B&O module is doing exactly what it was designed to do — deliver cleaner audio than the DAC built into the Snapdragon 820 chipset. While some of the numbers aren't extremely different, others (especially the crosstalk) are a huge improvement. The B&O module plays your music with less background noise, less interference from the cables and environment, less distortion at all volumes and more "separation" — the ability to hear individual instruments and notes — than the G5 itself when you're not using the audio module.
It's interesting to note that in most tests, last year's LG V10 scored better than the G5 when paired with the B&O module. On a pure numbers game, the V10 produces a more "pure" sound. But when played side-by-side, those numbers don't equate with what you might hear. That's where "tuning" of the actual hardware involved comes into play, and Bang & Olufsen has done very well here. Let's talk about the actual sound appeal of music files while we ponder the numbers from reference tones.
The experience
When we say a manufacturer or one of their partners "tunes" the audio equipment — whether it be for a phone or the receiver in your living room — we mean adjustments they have made so that the output is no longer as flat as the hardware can make it. We've all seen an equalizer with sliders for various frequencies, and know that oftentimes individual tones are adjusted slightly higher or slightly lower than the zero starting point. That's a good way to think of what B&O has done here — they've done things that they think improves the sound coming out of the equipment.
And in many cases they have. Using a "flat" (not tuned for a particular profile) set of headphones and LG's stock music player, certain types of music sounds better on the G5 with its audio module than it does on the V10. In particular, music genres like soft rock, pop or progressive rock sound better on the G5 than they do on the V10, regardless of what our numbers above tell us about the capability of the equipment.
It's pretty likely that some of this tuning actually degrades some of the quality offered by the components, but turns it into better sounding music. In other cases — metal, country and hip-hop in particular — the opposite is true and the V10's unadjusted output sounds better to my ears. Using 24bit 48kHz flac files from Led Zeppelin, Motorhead, George Jones, Parliament, RUN DMC, ELP and Supertramp for listening, the results are split. The more bass-heavy or treble-heavy the music, the more often it sounded better on the V10. On other tracks, especially those designed to be crisp and free of background noise like production-focused music from Emerson Lake and Palmer, the G5 and its B&O friend sound better to my ears than the V10.
All this was easily mitigated by using PowerAmp and its in-app equalizer settings. Very small adjustments allowed the G5 (when using the B&O module) and the V10 to both produce playback that I was more than satisfied with, and I enjoyed listening to. This tells me that just about everyone can find settings that make the G5/HiFi DAC combo an excellent portable music player when paired with a set of premium headphones in the ~60 ohm resistance (or lower) range.
Also worth noting, the G5 itself without the HiFi module didn't do very well in my "listening experience" test. The crosstalk numbers shown by the audio analyzation aren't lying, and trying to find a balance between volume, clarity and distortion was very difficult. The out-of-the-box G5 will play my 24bit audio files with the on-board Qualcomm DAC, but it won't do it very well.
Is buying the Hi-Fi Plus with B&O Play module worth it?
Not everyone cares about how clean and "audiophilish" their music sounds. That means that not everyone will find value with the B&O HiFi module. This is a product designed to get people who buy and play HQ lossless music to part with their money and buy a thing that plays it better. Having said that, even when playing back standard mp3 files while streaming, there's a noticeable difference when using the B&O module — your music can be louder and less distorted than without it.
There's also something to be said about having hardware this good in such a small package as a stand-alone DAC. Any device with a USB Type-C connecter should be able to play audio through the B&O DAC with results almost as good as when it's installed directly into the the G5 itself. The raw numbers won't be as favorable because of the external connection, but the sound itself is very similar (and equally enjoyable) on the Nexus 6P when used with a Type-C to Type-C cable. We expect similar results on a laptop with a USB Type-C connection.
It all comes down to a cost versus value comparison. If you like to listen to music over Bluetooth, or are happy with the audio quality direct from the G5, you don't need this product. And that's perfectly fine — the only person you need to make happy while listening to your favorite songs is you. On the other hand, if you want something more, and from a package that can be used with other equipment to improve the audio quality, this seems like a really nice product.
If I were using an LG G5 and happy with it, I'd want to buy the B&O DAC add-on, unless it's priced out of my reach. We'll be able to talk more about that when we get the final details of its release and pricing.
Get the Android Central Newsletter
Instant access to breaking news, the hottest reviews, great deals and helpful tips.
Senior Editor — Google Ecosystem
Jerry is an amateur woodworker and struggling shade tree mechanic. There's nothing he can't take apart, but many things he can't reassemble. You'll find him writing and speaking his loud opinion on Android Central and occasionally on Twitter.