Intel set to merge struggling mobile business with PC chips division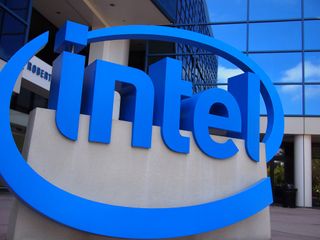 Intel is gearing up to merge its mobile phone and tablet divisions with its PC chip-making division, Bloomberg reported today. The move comes in the wake of Intel's struggle to maintain a profit in the mobile sector while operating its tablet and mobile phone businesses at a loss.
The news was reported to Bloomberg via Intel's spokesman, Chuck Malloy. According to Malloy:
Though, as Bloomberg reports, Intel is on its way to meeting its goal of shipping 40 million tablet processors this year, the chip-maker hasn't yet been able to maintain profitability in the mobile market because of its aggressive subsidies to bring manufacturers on board.
It will be interesting to see how this merger works out for the company as the current head of Intel's PC-chip division, Kirk Skaugen, takes over for the new unit. What effects do you guys expect this merger will have?
Source: Bloomberg
What phones and tablets have Intel chips in them? The only phone that comes to mind is the Razr i. Any others out there?

They've mostly been in cheaper devices in developing markets. There's a small list of phones at the bottom of Intel's page here: http://www.intel.com/content/www/us/en/smartphones/smartphones.html

Asus Zen Phones use them. Posted via my "Material Design Modded" Rooted Sprint LG G2. (Rooted Sprint GS3 FreedomPop[MVNO]
(Stock "Contest Won - Sprint Galaxy Note 4/Coming Soon."
(Stock Hisense Sero 7 Pro
(Stock Galaxy Note Pro 12.2
(Stock T-Mobile Galaxy Note 3

And for the sake of being complete, here are some tablets as well: http://www.intel.com/content/www/us/en/tablets/shop-tablets.html

The US has not see any intel based phones yet. There is one coming but I forgot. I work at Intel and they talk about that phone on the circuit all the time. Most of the phones we cone out with go to India or China. There are tablets you can buy here with intel inside, mostly cheap ones though. Posted via the Android Central App

Windows 8 tablets spring to mind

for one, the Samsung galaxy tab 3

Wow! I didn't know that. I was unaware of any android tablets having Intel processors.

also a few versions of the asus transformer pads, the asus memo pads, and asus fonepads. asus loves intel.

Acer/Gateway/Dell tablets have them too

Intel - snatching defeat out of the jaws of victory in mobile for the last decade!

Intel would probably do well. Posted via Android Central App

Every time I hear the word(s) "PC-Chips", I think of those bootleg Pentium 1 motherboards with fake Award BIOSes. Thanks for reminding me. :(

I have no doubt that Intel can make one hell of a mobile chip. I wonder why no one has used them?

Because Intel charges too much. Posted via the Android Central App

That why back in 90s there were amd chips that were cheaper that intel counterparts and rivaled performance and we're popular Posted via Nexus 7 2013 or verizon Galaxy S5 or maybe one day through my moto 360

Sorry for the bad errors lol Posted via Nexus 7 2013 or verizon Galaxy S5 or maybe one day through my moto 360

Would it be possible to implement maybe a similar version of their x86 Haswell chip in a tablet? It's really kind of out of my range of knowledge.

Intel could have been one of the leaders in this division if they'd acted quicker. Posted via the Android Central App

Asus Zen Phones use Intel processors and their battery last like 5 or 6 hours. Not really something good.

My Razr i has an Intel CPU and generally goes for 36-48 hours with normal usage despite being 18 months old so battery life isn't a concern. Maybe twice I've had issues with apps that won't work but typically I don't even think the fact it isn't ARM. It's fast and reliable. I've also just bought the new hudl2 from Tesco and that also happened to have an Intel inside. I'll agree that battery life on this one isn't great but the rest of the package is brilliant - especially for £130. If Intel are happy to subsidise the price of my equipment, then I'm fine with that!

Breaking news apple switching back to power pc lol jk Posted via Nexus 7 2013 or verizon Galaxy S5 or maybe one day through my moto 360
Android Central Newsletter
Thank you for signing up to Android Central. You will receive a verification email shortly.
There was a problem. Please refresh the page and try again.