Intel reports Q3 revenue of $13.5 billion as they continue to progress in mobile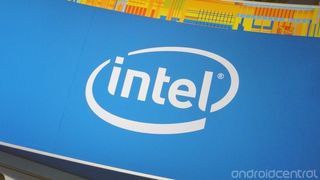 Intel's Q3 earnings report has dropped today, bringing word of a $13.5 billion revunue for the quarter. While representing a dip year-on-year, the figures still beat the analyst estimates. A global downturn in PC sales can be held partly accountable for the drop, with CEO Paul Otellini saying in a statement; "Our third-quarter results reflected a continuing tough economic environment."
Intel is a new player to the Android world, but almost no details were spoken during their investor call of the chip giants venture into the mobile marketplace. They did, however, discuss briefly the overall progress being made, pointing to the recent launch of the 2.0GHz Motorola RAZR i -- see our review for more. Additionally, acknowledgement was paid to the transition the global computing market currently finds itself in. Furthermore, no mention was made of any OEM's that Intel may be working in partnership with for projects during 2013. Of course, we already know that Intel has a multi-year, multi-device partnership with Motorola.
We're sure we'll be hearing a lot more from Intel in these parts throughout 2013. For the full run down on todays earnings report, be sure to visit the source link below.
Source: Intel
Progress in mobile,...really? News to me. Qualcomm's S4 processor seems to be THE mobile processor to beat.

Probably cause the S4 has integrated LTE and Intel's doesn't yet.

As part of their iPhone 5 review, Anandtech has some interesting things to say about their current Atom, and thinks that Intel gets its act together with die shrink and GPU that performance will only improve. http://www.anandtech.com/show/6330/the-iphone-5-review/10
Android Central Newsletter
Get the best of Android Central in in your inbox, every day!
Thank you for signing up to Android Central. You will receive a verification email shortly.
There was a problem. Please refresh the page and try again.