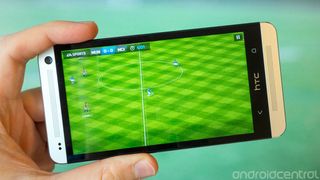 Following Madden 25 last week, EA's leading soccer/football title FIFA 14 is now available on Android through Google Play and the Amazon Appstore. Like the console version, FIFA features a wealth of real-world clubs, tournaments and players, as well as commentary in English, French, German, Italian and Spanish. EA's Football Club Match Day feature also lets you play along with real-world fixtures from this year's leagues, including real-time updates of injuries and suspensions.
Like Madden, the new FIFA follows a "freemium" pricing model — there's no charge to download the app, but you'll pay real money for in-game stuff. As we've come to expect from big-name EA games, the graphics are slick and the controls work reasonably well too.
But you're also looking at a pretty big download for FIFA 14 — 1.35GB in fact, so you might want to check your internal storage before you download. Grab it from Google Play using the button above — which will get you a free gold premium pack — or head on over to Amazon (opens in new tab) to pick it up from them.
Have you listened to this week's Android Central Podcast?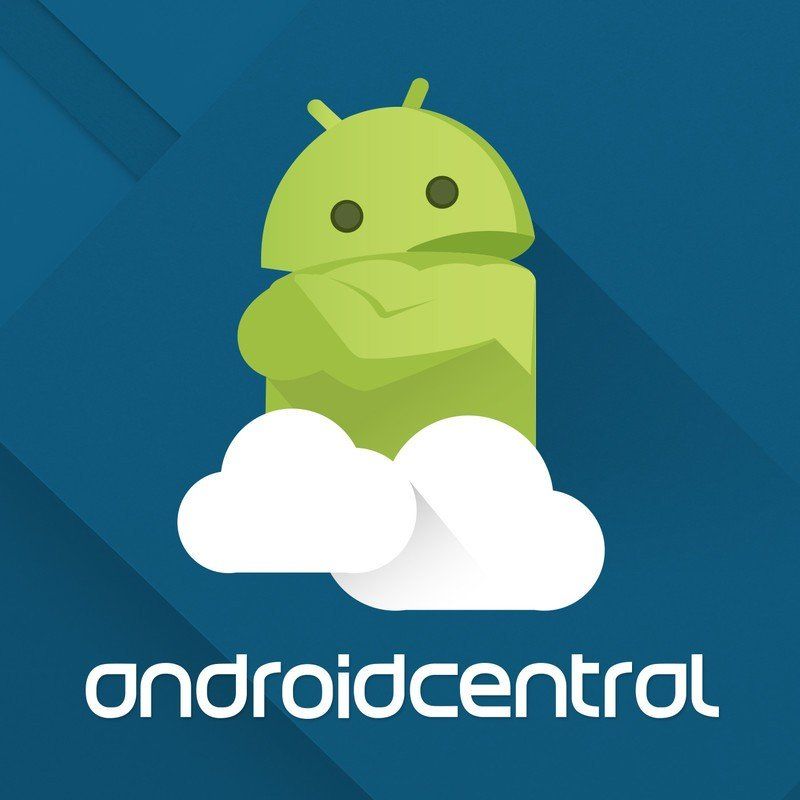 Every week, the Android Central Podcast brings you the latest tech news, analysis and hot takes, with familiar co-hosts and special guests.
Alex was with Android Central for over a decade, producing written and video content for the site, and served as global Executive Editor from 2016 to 2022.
says it is incompatible with all my devices, and I have GS4, and a Nexus 7 (not the newest one). What gives? :(

That's Strang I have downloaded it on the new Nexus 7 and my optimus G no problem, must be a problem with the Tegra chip, and I'm not sure why the s4 wouldn't work it is running on the Htc one in the picture and they both have the s600 chip Posted via Android Central App

Hey wats up man I have a question how can I play with friends online I already. Pay $4.99 for all tournament

If your using android for some reason u can't play online u can only play ultimate team but if your using ios then u just have to press online and play

Not available in US.. Frowny face Posted via Android Central App

Found the US link. Downloading it now to my N10: https://www.androidcentral.com/e?link=https2F2F...

Woot! Thanks for the head's up!

Thanks, it's been tough to find this! First Engadget yesterday and now AC today can't get the right link in their posts (the Engadget link said it wasn't available in my country, the AC link here tells me its incompatible with all my devices - and I have a lot of them!). The weird thing is a search on Google Play doesn't easily return the proper link - you'd think EA's US marketing would be all over this.

Yup,. that was my issue too. Thanks!

Aah. I now see the above link. AWESOME!

I will not install this game. There is no point as I'll be strong armed into spending way more than the app would normally have cost. I cannot wait until people get fed up with this and we can go back to buying games again. I'm really annoyed as I would really like to have this game Posted via Android Central App

I'm with you. I've been playing Need for Speed and at every turn, EA tries to make you spend money. Let's say you want a new supercar, EA could charge you $50-100 for that!!!!!!!! Just make the game $4.99 and take away the stupid crap. Or at least make these in app purchases more realistic. No, i'm not going to spend $50 on a new car, but I might spend 99 cents. EA keeps updating the app too to make it more difficult to play without spending money. I expect them to do the same here. Now they are forcing updates in NFS in order to enter the app. Beware this model by EA

FIFA 14 is $4.99 to unlock the full game.

$4.99 in app purchase unlocks all tournaments. :-) Posted via Android Central App

If that's the case, and the full game is available without any further IAP options then I take it back. Although I think my point stands on a broader basis :) Posted via Android Central App

Your point stands for sure especially against gameloft. Those guys are The worse. You have to pay to download games then iap prices are rip offs. Example to buy only 10 super cars it cost £70 lol that's more than gta 5..Im never going to buy any of there games again and any game that relies heavily on iap.. games like temple run do it ok but overall I think fremium model has ruined games.. that's what happens when people don't want to pay 99p for a game. Before you would pay 99p or bit more for a full game but now you get games for free and you have to pay 99p for some coins or like asphalt £70 for some cars. Posted via Android Central App

Is there a way to play this with a PS3 controller on a GS4?

This is a perfect example of why Google either needs SD card slots or to start filling us with more space. You can't even run 2 games on a 8GB Nexus 4. I have 5 games that are each taking up more than 1GB. My 16BG Nexus 7 is out of space already with no pictures or videos...just from a few games. In 6 months I would not be surprised to see games taking up even more space leaving these tablets/phones dead in the water since we have no way to increase storage. And while 16gb micro sd cards cost less than $20, Google will charge you $50 for a storage bump when you really don't even know you will need the extra storage until after you purchase and new games come out you want to download.

Have this on my tablet and it has more in app purchases than a little bit. Gets to the point were it's not playable without forking out some scratch. Posted From my HTC One running PlayBook 3.0 via Android Central App

WTF. Doesn't work for me on Android because I live in Canada... so I get the ios version instead, which works in Canada...

I'm downloading it now. I don't mind freemium, however if the IAP are pushed too hard where it disrupts the flow of the game too much, then it's a deal-breaker. If there is a occasional unobtrusive ad to offer IAP, that's fine. I mean they do have to make money somewhere. But be realistic. Posted via Android Central App

I think there should be two versions. One for people who would pay to buy the game and the other for people who prefer the "freemium" version. I won't be installing it if I cant just buy it.

I agree - I'd like to be able to try it first, and if I think I'll play it I'll pay the $4.99 - $9.99 upfront so I don't have to mess with the freemium model.

Anyone else getting a 481 code download error? Posted via Android Central App

How do you get the "gold premium pack"? I used the above link Posted via Android Central App

Don't know if you'll ever see this, but the Gold Premium Pack is for the Ultimate Team mode. You have to create an ultimate team and redeem it from there. Posted via Android Central App

Fuck google & Android. Why in the hell can't I install it on my HTC one or Nexus 7 in Canada? Pretty much the last straw for me. HTC one & the nexus 7 will be the last android devices I buy.

I live in Canada and I downloaded it straight from the play store I'm not sure what you are talking about. Posted via Android Central App

On my 2013 nexus 7 and optimus g. Posted via Android Central App

Not for me, says all my devices are incompatible. Even past apps I bought like monopoly is incompatible. Doesn't matter anymore, at least MS & Apple cares about Canadian users. Google just wants us Canadians data so they can make money. like I said, HTC one & Nexus 7 is the last android devices I ever buy.

Edit - Now it will allow me to download after I tried the link that was above. Should be able to just go to the site and download it. Not have to click a link someone provides. Still not buying anymore android devices.

Lol you're a massive troll. O no, I don't know how to download apps! I should boycott an entire company now! Posted via Android Central App

"not compatible with all your devices" I have GS3 on 4.1.2 and Xoom on 4.1, but it says for android 2.3 and up. What's up with this?

Too good to be free .in the end u must pay for all Posted via Android Central App

Too good to be free .in the end u must pay for all Posted via Android Central App

If it makes all you North Americans feel better, I felt similarly frustrated when I realised I couldn't download Madden in the UK. Posted via Android Central App

I don't understand the negative reactions. For a free game and soccer fan it's a great game. You can earn coins and stay playing Ultimate Team. And if you really want all features then you can unlock it for 5 dollar/euro. It's great on the way or a quik game. And for the real fun you play it on a game console. Posted via Android Central App

Installed fine on my GS3 with 4.1.2, first impressions looks decent but the graphics look a little basic. I haven't got a clue how you just set up a single player game vs the CPU with the teams of your choosing! Guess you have to pay for that. Not really interested in the management modes etc, just want a game of footy every now and again!

Hey Posted via Android Central App

I've been playing this game for a couple of days and I have not spend a single penny. Make sure you learn how to make money. Posted via Android Central App

Hey people, does anyone know if you can download an app to make the phone into a controller like on iOS. I have had a look but can't seem to find it.thanks.
Android Central Newsletter
Get the best of Android Central in in your inbox, every day!
Thank you for signing up to Android Central. You will receive a verification email shortly.
There was a problem. Please refresh the page and try again.