Every PS5 video game delay 2022: Upcoming release dates
Plenty of games have been delayed, and more will surely follow.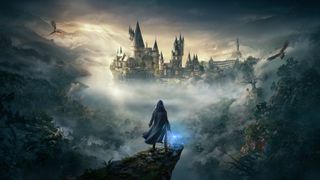 (Image credit: WB Games)
We saw 2020 begin with a slew of high-profile game delays, most notably Cyberpunk 2077 and Final Fantasy 7 Remake. Then, COVID-19 struck and threw the games industry through a head-spinning loop through 2021. Now, as 2022 continues, more delays continue to hit the industry as developers truly begin to understand the effects the pandemic had on their work pipeline.
We've compiled a list of every game delayed from 2021 and beyond. Some of these games are stalled indefinitely, while others have set release windows or final release dates. We'll continually update this list as more game news develops.
Games delayed into 2022 and beyond
Avatar: Frontiers of Pandora
Ubisoft had intended to release Avatar: Frontiers of Pandora in 2022, but it was clear that the project was just too ambitious to be finished in this time frame. During an investors call, the company revealed that it had delayed Avatar: Frontiers of Pandora between 2023 and 2024. According to Ubisoft, the studio is still "committed to delivering a cutting-edge immersive experience."
Release date: 2023-2024
Final Fantasy 16
Final Fantasy 16 never had a firm release date, but that hasn't stopped the developer from notifying fans that development was set back by six months. It's unclear when exactly it will launch, though people can expect more information later in 2022. As expected, this delay was attributed to the pandemic.
Release date: Summer 2023
Forspoken
Luminous Productions and Square Enix's upcoming JRPG Forspoken needs a little more time before it's ready to hit PC and PS5. Announcing its second delay, the team said "as a result of ongoing discussions with key partners, we have made the strategic decision to move the launch date of Forspoken." Thankfully the game is mostly finished and it's just in the final stages of polish.
Release date: Jan. 24, 2023
God of War Ragnarok
We don't know much about God of War Ragnarok other than what we can glean from its reveal trailer and collector's editions, but we did know it wasn't going to release in 2021 as initially planned. Instead, Sony Santa Monica delayed it into 2022 before settling on a November release.
Release date: Nov. 9, 2022
Hogwarts Legacy
WB Games unveiled Hogwarts Legacy during a Sony PS5 press conference in September 2020. The upcoming RPG was set to take us back to the popular Wizarding World sometime in 2021, but to create "the best possible experience," it was delayed until 2022. Then, it was delayed once again into February 2023. Hopefully, it'll be worth it.
Release date: Feb. 10, 2023
Marvel's Midnight Suns
Marvel's Midnight Suns has seen an increasing amount of delays as production and development continues on the tactical role-playing game. Most recently, the game was pulled in and out of the 2022 release window, but the latest update from developer Firaxis Games notes that the game will release in December.
Release date: December 2, 2022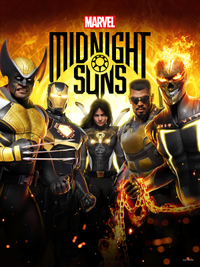 Marvel's Midnight Suns
Step into the world of Marvel in a new way, with a handful of legendary heroes trying to stop Doctor Faustus from using dark magic to take over the world. The tactical role-playing game takes cues from titles like XCOM to give players a new way to control superheroes.
Oxenfree II: Lost Signals
Originally announced in 2021, Oxenfree II: Lost Signals will was originally slated to release the same year it was announced, but has been pushed back a bit as Night School Studio continues to polish the game. The latest update on the title came in September, when the developer said it needed more time to make it their "best game yet," and would not be releasing it until 2023.
Release date: 2023
Prince of Persia: The Sands of Time
Ubisoft is remaking the classic Prince of Persia: The Sands of Time, but in all honesty, the reveal trailer looked... rough. Nothing like what a proper remake should. Though it was intended to release in January 2021, its first delay was until March 2021, and then indefinitely.
Release date: TBD
The Lord of the Rings: Gollum
The Lord of the Rings: Gollum is an interesting one. It's easily the biggest and most ambitious title from developer Daedalic Entertainment, so it makes sense that it needs more time to ensure that it meets expectations. Daedalic said it should "fully leverage the power of the new generation of consoles" and "the universe will be faithfully represented" when it launches. While the team had hoped to get it out in 2022, the studio has decided to push the release a few months back from its Sept. 1, 2022 date.
Release date: Late 2022 or early 2023
Skull and Bones
Skull and Bones suffered multiple delays since its announcement, and in a now unsurprising move, the game has been delayed yet again. Following the announcement that it would not release until November, Ubisoft once again delayed the title, pushing the game back into 2023.
Release date: Mar. 9, 2023
Star Wars: Knights of the Old Republic Remake
This is a strange one because we technically never received a release window publicly, but it's such an important project that even reports of internal delays are worth noting. According to Bloomberg, Star Wars: Knights of the Old Republic is in trouble at Aspyr. The remake project appears to have been paused amid turmoil in the studio, with high-profile firings taking place after leadership was unhappy with its vertical slice. Sources within the studio indicate it is aiming for a 2025 release window at the moment, but that may very well change.
Release date: TBA
Suicide Squad: Kill the Justice League
Suicide Squad: Kill the Justice League is the next adventure coming from Batman Arkham developer Rocksteady Studios, but it won't hit its anticipated 2022 release after all. Creative director Sefton Hill made the announcement on Twitter, stating, "We've made the difficult decision to delay Suicide Squad: Kill The Justice League to Spring 2023. I know a delay is frustrating but that time is going into making the best game we can."
Release date: Spring 2023
Vampire: The Masquerade – Bloodlines 2
Fans have eagerly awaited this sequel to the cult classic for over a decade. Vampire: The Masquerade – Bloodlines 2 was initially scheduled to hit store shelves in March 2020, but was delayed later into 2020 and then further until sometime in 2021 at an unspecified date. Then, the publisher went on to obliterate the development team and delayed it indefinitely.
Release date: TBA (Delayed indefinitely)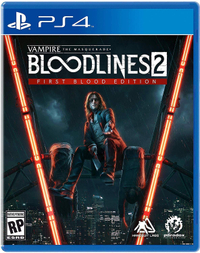 Vampire: The Masquerade – Bloodlines 2
Vampires, werewolves, and other supernatural creatures have secretly shaped all of human history in Vampire: The Masquerade – Bloodlines 2. As a thin blood vampire, your character is weaker than most, but you can climb the ladder. When players finally get to jump in, they'll be treated to a wonderfully gothic world.
---
The delays will surely continue
Don't be too surprised if your favorite anticipated game ends up being delayed in the coming months. While delays are a normal part of the industry and can sometimes lead to a better finished product, the problem has only been exacerbated the last few years.
Whether its first-party titles from PlayStation and Xbox, or third-games from a variety of publishers, the entire industry has been hit hard with delays across most studios. If a game you're looking forward to does happen to be delayed, at least there are still plenty of other games to play right now.
Get the Android Central Newsletter
Instant access to breaking news, the hottest reviews, great deals and helpful tips.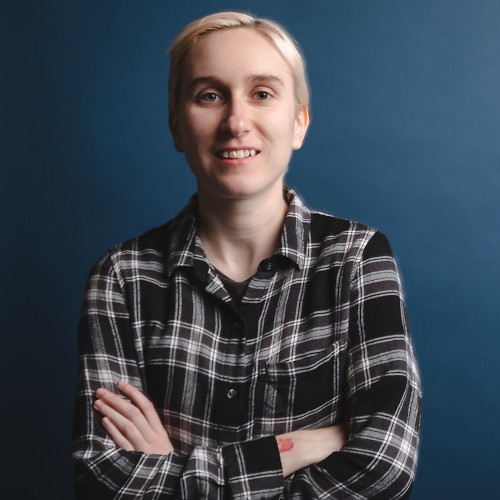 Games Editor - PlayStation, Android, VR
Jennifer Locke has been playing video games nearly her entire life. You can find her posting pictures of her dog and obsessing over PlayStation and Xbox, Star Wars, and other geeky things.