Advertisement Feature
These are the unique features that make EMUI 9.0 the best upgrade yet!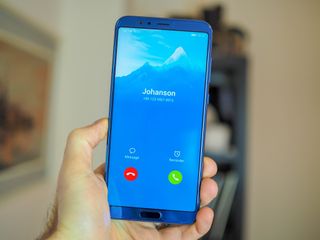 Every major software update comes with its own cycle of anticipation, skepticism, and acceptance. Most solve a bunch of problems and introduce a few others.
But EMUI 9.0, which is set to be released for Huawei and Honor phones later this year, is on its way to delivering all the good stuff and none of the bad. How? Because Huawei listened to its customers and simplified everything across the operating system. At the same time, EMUI 9.0 is now more consistent, featuring menus and app designs that are tailor-made to what the user wants. And it's smarter, with improvements to AI and productivity tools.
Want to learn more? Here are some unique features you'll love on your Huawei or Honor phone with EMUI 9.0.
That's Amore
When the moon hits your eye, like a big pizza pie... Everyone knows the famous song, and they also know that the new version of Android, 9.0, is called Pie. Well, EMUI 9.0 is based on the latest Android version, and comes to consumers only weeks after it first hit Google's own phones. Huawei can manage this because it has a team of engineers working from the moment Google announces the new version so it can get it ready as soon as possible.
As a result, EMUI 9.0 is about simplification and minimalism. There are fewer menus and places for users to get lost, which makes the experience more inviting, especially for new EMUI users. In fact, there's 10% fewer menus — down from 940 to 843!
The software is now also more intuitive, featuring consistent designs and little features like easy one-handed operation, and gesture navigation that works really well on bigger, taller phones. Seriously, it's great — let's talk about it. The new gestures help users take advantage of modern phones' awesome FullView displays, making it easy to navigate using one hand. For example, a tap or flick can perform going back, home, or opening the multitasking menu — without a permanent navigation bar getting in the way!
Even better, EMUI 9.0 uses AI to predict user behavior and loads apps much more quickly than before. For example, Spotify opens 11% faster, and Instagram — everybody's favorite addiction — 12% faster.
The software also features new Digital Balance features that allow users to monitor and better understand how they use their phones — especially important for kids and parents.
Better product, more productive
EMUI 9.0 is all about productivity. Combined with an improved AI engine, the software lets users get more work done in less time, which means getting back to the important things — like gaming.
Built into EMUI 9.0, Easy Projection now supports Wireless Projection which, when combined with a monitor or TV, can be used to mirror the phone on a larger screen and use the phone's microphone to turn pages, highlight text, and more.
Even better, live translation is now built directly into the email app, which makes it easier to communicate with people that speak other languages — perfect for a multicultural work environment!
EMUI 9.0 is one advanced upgrade
Phones with EMUI 9.0 will begin shipping this month, and existing Huawei and Honor phones will start to receive the update now through the end of the year. This isn't just another version number — EMUI 9.0 is a huge advancement in the direction of simpler, more intuitive design, better productivity features, and AI-powered achievements.
What will you do with your EMUI 9.0 upgrade?
Get the Android Central Newsletter
Instant access to breaking news, the hottest reviews, great deals and helpful tips.