U.S. considering TikTok ban, says Pompeo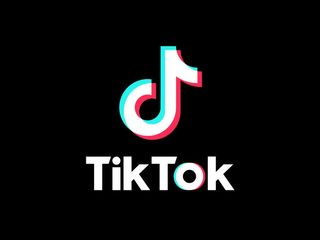 (Image credit: TikTok)
What you need to know
The U.S. government is considering banning TikTok.
It is also looking at other Chinese social media apps due to heightened tensions between Washington and Beijing.
It's over concerns about censorship and data security.
Secretary of State Mike Pompeo has told Fox News that the U.S. is considering banning TikTok and other Chinese social media platforms in the country.
In a Fox News interview, Pompeo was asked if the U.S. should be considering banning TikTok and other Chinese social media apps, to which he replied:
Pompeo noted how the government had handled "the problems of having Huawei technology in your infrastructure" and how it had declared ZTE "a danger to American national security", stating that "with respect to Chinese apps on peoples' cellphones, the United States will get this one right too."
Government skepticism over the app seems mostly to be driven by censorship, and fears about data security. When asked if Americans should download TikTok, Pompeo retorted:
In a statement of response, a spokesperson for TikTok said that it was led by an American CEO, and "had hundreds of employees and key leaders across safety, security, product, and public policy here in the U.S." It further stated that it had " no higher priority than promoting a safe and secure app experience for our users." TikTok said that it had never provided user data to the Chinese government and that it would not do so if asked.
Hong Kong
The news comes following reports that TikTok is pulling out of Hong Kong in the coming days following the enactment of new laws designed to protect national security in the country. Facebook and WhatsApp have already said that they will stop handing over data to Hong Kong authorities due to concerns about the new law. TikTok said that "in light of recent events, we've decided to stop operations of the TikTok app in Hong Kong." As noted by Reuters, Hong Kong represents a small, "loss-making" market for the app.
There is a lot not to like about TikTok's data collection but Facebook collects even more info and is even more deceptive and has been for years. I have a feeling there is more to this story than the (legitimate) concerns over China's spying on US citizens whether that's on TikTok, of the Equifax hack. If that's the case, Gen Z is being sorely underestimated.

The problem is China is foreign and they can try to get away with anything, while Facebook could be held liable in court domestically for crimes. So yea, ban those Chinese spy apps please!

There is a whole Reddit thread where a security researcher reverse engineered the app and it goes way beyond what FB and others do. Apparently, they even install an unautheticated proxy. I don't have a link but it shouldn't be hard to find. The same researcher did the same to other apps as well.

I agree. And alot of kids are joining thinking it's okay but it is not and it's not safe either for them. Banning tic to would be the best for our teens these days
Android Central Newsletter
Thank you for signing up to Android Central. You will receive a verification email shortly.
There was a problem. Please refresh the page and try again.