US Airways expanding Gogo Wifi to 90 percent of its aircraft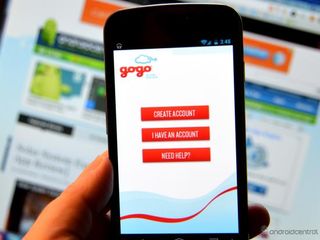 Good news for your frequent fliers who hit the skies with US Airways, as it announced today that it's adding Gogo Wifi service to its Airbus A319, A320 and A321 aircraft, as well as its Embraer 190s. (US Airways Express Embraer 170 and 175s also will be upgraded.) The expansion will bring Internet service to 90 percent of the airlines fleet.
That means you'll be able to use the Gogo app to get your Android smartphone or tablet online while you're onboard, and that's a good thing.
The A320s will start getting Gogo in the fall, with the entire fleet retrofit by the end of 2013.
More: Press release
this is great news. nothing makes a long flight go faster than Gogo. too bad we have to wait until end of 2013 for completion. better late than never.

The latency is terrible, but it is so nice to be able to at least do emails when on long coast to coast flights.

Latency? Youre sitting in a chair flying 35,000 feet in the air at 400mph. (Hat tip to Louis CK)

You forgot to mention the addition of GoGo Vision which is essentially a media server installed on the aircraft and end users can rent videos/movies.
Android Central Newsletter
Get the best of Android Central in in your inbox, every day!
Thank you for signing up to Android Central. You will receive a verification email shortly.
There was a problem. Please refresh the page and try again.