Twenty-one percent of BlackBerry owners not-so-secretly want Android
Can't say this is all that surprising, given the results of our unscientific poll back in June that found 37 percent of you said you were ditching BlackBerry for Android. A recent Nielsen survey done in the second quarter of this year found that 21 percent of 1,067 current BlackBerry owners wanted an Android smartphone next. Only 6 percent of 867 iPhone owners wanted to come over to Android, and we wonder if that's changed since Antennagate.
As for our own platform? Android now makes up 27 percent of U.S. smartphone purchases -- ahead of the iPhone's 23 percent. And out of 225 Android owners surveyed, 71 percent said they would stick with Android, and 21 percent wanted to go to the iPhone. (Again, wonder if that's changed since Antennagate.) A mere 3 percent of the Android owners said they wanted to go to BlackBerry. [Nielsen via All Things D and PreCentral]
Have you listened to this week's Android Central Podcast?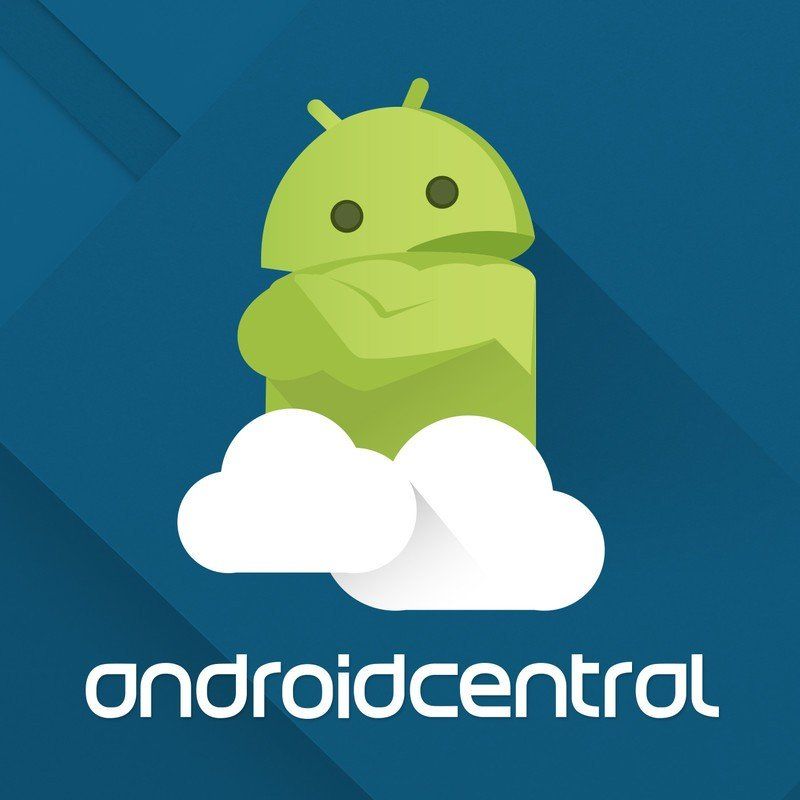 Every week, the Android Central Podcast brings you the latest tech news, analysis and hot takes, with familiar co-hosts and special guests.
Canalys' numbers are more accurate and they say Android phones make up for 34% of US smartphone purchases, ahead of BB with 32% and iPhone with 21.7%. And those numbers are averaged over the last three months. Android sales numbers are growing all the time, so today that percentage is probably even a lot higher.

How do you know Canaly's numbers are more accurate?

I own a BB Storm1 right now... DAMN RIGHT I WANT AN ANDROID PHONE !! lol

Same here...my Droid X is in the mail and on the way now...ready to get rid of this Storm.

8330 here. Picking up a Galaxy S on the 27th. After my BB experience I can completely see these numbers as true.

I feel your pain. I owned the Storm I since the original release. I thought I was purchasing a smart phone at the time...I have a Droid X now; never again with the BB.

Before I start this post, I'd like to mention that I'm a Pre owner that can't wait till September to get me an Evo (damn contract). That being said, seems to me that the bigger story is that 21% of current Android users want to switch to iPhone while only 6% of iPhone users want to go to Android. I'll give you that most of those users are probably running Android OSs below 2.x but still . . .

I think Blackberry may have a huge problem on their hands if over half of their user base wants to leave their problem. Good luck with BB6, hope it stops the bleeding....

i have 4 phones on my plan 3 were blackberries, now all 4 are androids 2 htc heroes, and 2 evo's........ blackberry has been dragging their feet on manufacturing better and faster phones, and it cost them big time.......

I have a storm2, and I am planning on my next phone being an Android device. They have a better OS, and update them more frequently. Can't wait for the time to tick by, or for Verizon to offer early upgrades to sell as many as they can.

I like how they're avoiding the big elephant in the room...that more Iphone users rather stay with their phones than Android owners.

I totally agree. This article could have easily been titled: "Twenty-one percent of Android owners not-so-secretly want iPhone". Let's try to keep the blogs and articles constructive and not so biased, please. Disclaimer: I'm not an Apple "phanboi" - I'm a software developer for all platforms (mostly Android and BlackBerry).

I have a friend who had a moto backflip. he hated it so much that he wanted an iphone4. He ended up getting the galaxy s and loves it! I can see how the typical not tech user who owns a g1 or backflip sees the iphone and would rather have that. If you did a poll of android owners who have the higher end phones I'm willing to bet that number of users wanting to switch would be much lower. This is something android will always have to live with as long as they have older/cheaper/crappy phones on the market. As is the case with my buddy who's not very tech savvy. He wanted to write off android all together because he hated the backfip. But once he checked out the galaxy s he found that he loves android. ps. I'm not saying the g1 is a crappy phone by any means but it's out dated so an android experience on a g1 is not going to be as good as an android phone that is equal to iphone4 hardware.

BBerry users seem very split, half of the ones surveyed wont be returning to BBerry devices

I have already switched... once was a berry FAN big time, had the STORM then upgraded early to the STORM 2...loved the quick emails BUT hated the slow everything else. Got the 2nd Droid X at my local Verizon store and got to say... why the heck was I in love with my berry?

Already switched. Was stuck on an 8330 for too long. Have to say I miss the speed of messaging. RIM will need to fix it's segmentation of email. I was using exchange email through the BIS and it was worse than Hotmail on any platform. Two way sync of email is an absolute requirement. I should not have to get on a BES and pay an extra $15/ month for data when I can get an Android phone or iPhone and do it for nothing extra.

Count me in that 21 percent. While battery life and push email are great, the blackberry tax is an anachronism that must die. It's just not worth an extra 20 bucks a month so that all my email and Internet access can go through Canada first. If you aren't a dedicated BES and MDS user, ditch it. It's important to note that it's MDS, not BES, that keeps people glued to Blackberry. Most reviewers gloss over that, but they aren't hard-core MDS business users. If you aren't using that secure VPN thru your company's firewall, that BB tax is a waste. Add to that the fact that it's user interface and OS are stuck in the glorified-pager era, and it's time for a change when my contract expires this month. --Q-fugee

Percentages should be higher for BB to android. BB users want a better overall experience so it's an easy decision to go Android. They want better functionality and better performance that RIM hasn't had in quite some time now. They want that platform that will keep them satisfied for that upcoming 2 year contract renewal. It's Android. I used to own a Storm1...very painful experience. I've been happy with my Droid Incredible since April 28, 2010.

Interesting that the percentage of Android users that want a different OS also approximates the number still stuck on old versions (1.5).
http://www.androidcentral.com/android-21-and-now-58-percent-devices I'm betting that 1.6 users want 2.1 more than they want an iphone.

I'm one of those that planned on defecting to Android from Blackberry. I did it last month, going from a Curve 8900 to a T-Mobile Vibrant. The one thing that really made me want to switch was that my phone couldn't handle loading a web page and recieving an instant message at the same time.

I, too, have been a BB fangirl; changing from device to newer device. I just sold my BB 9700 for a Vibrant. I am happier because I can get a better web experience on my phone.

I, too, have been a BB fangirl; changing from device to newer device. I just sold my BB 9700 for a Vibrant. I am happier because I can get a better web experience on my phone.

I'd like to see all 3 columns with over 1000 samples, or even 2000. I don't know statistics, but 225 Android users seems a little shallow.

I'm ditching my tour 9630 for a droid X. can't wait. ships aug 18

Cause most iphone user have no idea what an os is, or what's the difference between android and ios. I have a few of those in my family. I know a girl that have a droid and didn't even know what widgets was. She didn't even know how to add widget to her home screen even after using it for 6 months. Apple know how to go after user who don't know anything, and lots of them are out there. They basically don't give user any functionality so it wouldn't confuse them.

I'm currently on the BB curve 8330 (I know, it's old), waiting for the epic 4G to be released til I make the switch to android. Can't wait :)

Blackberry is going to go the way of IBM, they're going to break away from the consumer market and only sell to businesses.

You don't say... blackberry owners don't want to be with Blackberry anymore? Odd... :-)

The chart shows iPhone has incredible loyalty and could increase its sales 50% with combined Android and Blackberry defectors. Thats incredible! Now all Apple has to do is release iPhone on all four US carriers. That would pretty much erase all Android gains and overtake Blackberry. Apple shouldn't wait much longer to do this. It's time to cut the AT&T cord.

To me it looks like Apple won the battle on the charts.

I defected from a Blackberry. I won't go to anything else besides an Android phone from this point on, but I have a lot of love for my old Blackberries. I still think RIM's email system is much more streamlined and easier to use, but the BB experience lacks so many things Apple and Google have at this point that it's become more difficult justifying the same phone bill for a lesser product.

The title should read: 53% of smartphone users surveyed don't want Blackberry. the fact that only 42% of BB users want to stay and only 5% want to switch to BB is the biggest news. So that's a total of 47%. According to this chart, BB is loosing ground while the others have a strong user base.

I just ditched by BB Curve 8330 and got the incredible (and then joined this forum). Haven't looked back.

It was only a matter of time before it caught up to RIM, all the signs were there but they chose to rely solely on corporate customers.

I not so secretly want to drop my 8900 like a hot rock!!! Can't wait for the next Android based phones to come out on T-Mobile. I would have gone for the Vibrant, but I use the camera A LOT and it doesnt have a flash, so no go for me.
Android Central Newsletter
Get the best of Android Central in in your inbox, every day!
Thank you for signing up to Android Central. You will receive a verification email shortly.
There was a problem. Please refresh the page and try again.