Here's how to avoid scams during Black Friday and Cyber Monday, the 'El Dorado' for hackers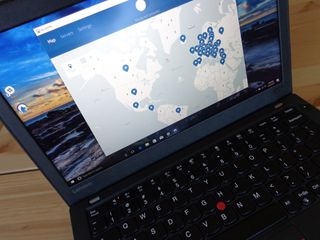 (Image credit: Android Central)
Online shopping is the "El Dorado for scammers" looking to target consumers who are excited to get their holiday shopping done during Black Friday and Cyber Monday, experts say. They add now is not the time to feel exhausted worrying about scams, but rather to remember that the tips to avoid it and understanding online protection are easy.
In 2020, the U.S. Federal Trade Commission logged 4.7 million cybercrime reports, 2.1 million of which were fraud-related. Consumers lost $3.3 billion to fraud in that time - or $702.13 per case. Dollar losses have spiked 73% year-over-year, suggesting that the pandemic is fueling a significant increase in this type of targeted digital crime, says Carmi Levy, a technology expert.
"Frighteningly, most consumers still hold onto the outdated notion that cybercrime is something that always happens to someone else, and never to them. We simply don't believe that a fraudulent event can happen to us — despite data that suggests it is a major problem, and it is getting worse," he says.
Levy notes that because of the pandemic, many shoppers have shifted their buying behavior toward online shopping, and the increase in cybercrime suggests that too many people are not taking security as seriously as they should.
As you're perusing sites to find deals for the best Android devices on sale or the best smartwatch deals, be aware that cybercriminals are using even more sophisticated tools to try and scam you, says Levy.
Black Friday/Cyber Monday are key days for cybercriminals to attack
Judith Bitterli, senior vice president of monetization at McAfee, says in an interview that shockingly over half of U.S. respondents to the McAfee consumer Mindset Survey have never considered how much their data is worth.
"Especially around the holidays, hackers and bad actors continue to look for ways to exploit others for money by scavenging and stealing our personally identifiable information," she says.
Bitterli adds that hackers know consumers are shopping more online because of the pandemic and specifically use "our feelings, fears, and misplaced senses of trust to gain control."
"Black Friday and Cyber Monday provide the opportunity for cybercriminals to put their skills and scams to the test, so it is important that consumers slow down and be aware that a scam might be trying to take advantage of their financial or personal information," she says.
According to 2020 Adobe Analytics data, U.S. consumers spent $34.4 billion during the five-day cyber week period that covered both Black Friday and Cyber Monday. This is a 20.7% increase year-over-year, according to the data.
Adam Levin, a security expert and the host of the podcast What the Hack with Adam Levin, says that as holiday shopping has shifted from brick and mortar retailers to e-commerce sites, especially in the wake of COVID, scams have increased dramatically.
"The opportunities for scammers have dramatically increased. Consumers need to be more alert to potential scams, including smishing (text-related scams), delivery fraud, and charity scams," he says. "And again, online is the El Dorado for scammers looking to target consumers looking for things that aren't going to make it in time."
If a deal is too good to be true, it probably is
Levin says that when you're shopping online, keep close attention to your accounts and immediately report any unusual activity; it might even be worth setting up transaction alerts on your financial accounts.
Further to that, he says it might be ideal to sign up for comprehensive credit and identity monitoring services that notify you of account activity.
Levy notes that some tips might be even more simple, like checking links. When you're browsing on websites, he says, make sure that links begin with "https and not http," the added "s" signifies that the webpage is secured.
He adds when you're reading deals from an email, make sure to check for spelling errors in grammar and punctuation, and more importantly if you're addressed generically (Dear customer) instead of your actual name it could be a scam.
When you're shopping around for deals, Levy notes, that if a deal is too good to be true, it likely is.
"Lead with cynicism and doubt, and take the extra time and steps to ensure that what you're seeing and interacting with is, in fact, legitimate. Do additional research to know what the expected price range for the things you'd like to buy should be. The more information you have, the better protected you are against malevolent retailers and outright criminals," he says.
Furthermore, if you are shopping online, use a credit card and not a debit card, as it's easier to track transactions with a credit card. It will also be easy for your bank to figure out where charges are made by tracking a credit card.
Make sure that you are using secured payment methods, and if a vendor is asking for Venmo or Cash App, it could be a scam.
Will people actually follow these rules, or are they too exhausted?
The hope is that they will, and Bitterli notes that two out of three respondents in the U.S. expressed concerns about their device security, and half of the respondents to McAfee's survey said they have proactively purchased security software.
"With more people than ever online, consumers are becoming more aware of these cybersecurity issues, and they are starting to take the necessary steps to protect themselves. Now we absolutely have work to do," she says.
Understanding scammers and protection is easy, she says, and now more than ever it's important that users are not feeling exhausted with having to put these practices into action.
"Hackers are counting on people to be exhausted with hearing about scams and to be in a hurry around this time of the year. But the good news is, a few simple reminders and security solutions go a long way. Doing the work upfront is the hard part, but remembering that once you have solutions in place you can enjoy your holidays and internet worry-free will make it all worth it," she says.
Cybersecurity education is an ongoing effort
Ritesh Kotak, a cybersecurity and technology expert, says in an interview that cybersecurity awareness has a long way to go and as we can keep discussing the basics, people are being affected every day.
"I would recommend taking small steps, you don't need to be an expert to implement the tips… We need more training that is easy to consume and available to individuals," he says.
Kotak adds that training should be in multiple languages and that organizations and different media outlets should continue to raise these issues along with providing readers with tips to protect themselves.
"It would be an effective method to get the public more engaged on the topic," he says.
Kotak notes that there are many avenues online to find resources to educate yourselves and that it's also up to vendors to ensure they are providing security to customers when shopping online.
Be an expert in 5 minutes
Get the latest news from Android Central, your trusted companion in the world of Android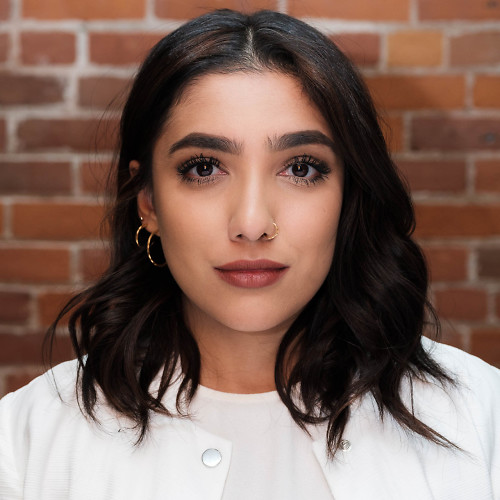 Shruti Shekar is Android Central's managing editor. She was born in India, brought up in Singapore, but now lives in Toronto and couldn't be happier. She started her journalism career as a political reporter in Ottawa, Canada's capital, and then made her foray into tech journalism at MobileSyrup and most recently at Yahoo Finance Canada. When work isn't on her mind, she loves working out, reading thrillers, watching the Raptors, and planning what she's going to eat the next day.