Android Central Podcast 104: Google Wallet grows up, the Nexus Q gets weird, ICS gets going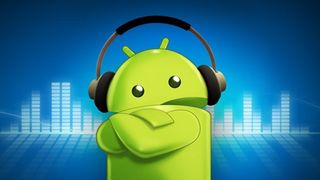 Ice Cream Sandwich updates, and lack of
Sprint EVO 3D finally getting its Ice Cream Sandwich update
CyanogenMod shelves ICS/Jelly Bean support for Snapdragon S1 devices
Ice Cream Sandwich update finally starts rolling out on HTC Rezound
Sprint EVO 3D finally getting its Ice Cream Sandwich update
ICS updates reportedly starting for some Galaxy Tab 10.1 models
LG Canada Twitter account says no Android 4.0 ICS for the Optimus 2X
HTC explains decision to drop Desire HD Ice Cream Sandwich update
More Android hardware
Samsung Mobile Unpacked event tipped for Aug. 29, Galaxy Note 2 announcement likely
Silver Sony Xperia SL caught in leaked photos
Another round of Motorola RAZR HD images surface
Samsung launches limited edition Team GB Galaxy S3 at Carphone Warehouse
Pantech Star Q spotted, headed to Verizon packing 4G LTE
Things that are pretty awesome, and one that isn't
Google Wallet update takes things to the cloud, lets you add any credit card
Google postpones Nexus Q retail launch, will give pre-order customers a free sphere
Jelly Bean now pushing to U.S. Wifi Motorola Xoom
The best damn Android Central T-shirt in the world
Google Play developer policies have been updated, we like where this is heading
Verizon to pay $1.25 million for blocking tethering apps on C block devices
Android Central Newsletter
Get instant access to breaking news, the hottest reviews, great deals and helpful tips
Video will be up as soon as Youtube finishes with it.

Youtube is really having its way with it!

I think this broke the podcast unprofessional-ism barrier. Excellent. Thanks guys!

Not sure if the person that called in about the gmail account. But my solution would be to create a new more official account and add that into your accounts then sync the gmail with that. This way you can give away the new email address and get it on your phone.

Still not seeing it on Google Listen.

Never mind, just needed to refresh.

This is the first time I actually take time to watch the podcast and it was so unprofessional that I'm going to keep watching future podcasts. Keep up the good work!

either Mickey is a very quiet person or he doesn't really want to be a part of this podcast IMO.

Between Android's growing market prevalence and the surge in profitability for Android devs/advertisers (With the help of Airpush.com and others), I think Android has truly hit its stride and will maintain this momentum indefinitely.
Android Central Newsletter
Get instant access to breaking news, the hottest reviews, great deals and helpful tips
Thank you for signing up to Android Central. You will receive a verification email shortly.
There was a problem. Please refresh the page and try again.