Android Central 160: Nexus, Nexus, Nexus!!!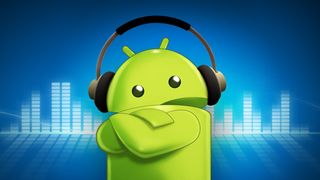 Thing 1: Still more on the Nexus 5
The Nexus 5 vs. the LG G2
The Nexus 5 speaker: Yes, there's only one — and software may be hurting what you hear [updated]
Nexus 5 battery life first impressions: Good enough, but not great
What I'm using: The Zens Wireless Charger with the Nexus 5
Nexus 5 now available from Canadian carriers
Nexus 5 now available through Sprint, Amazon and Best Buy
Thing 2: Still more on Android 4.4 KitKat
Hangouts 2.0 now rolling out with SMS support
How to disable SMS messages in Hangouts
Google Voice numbers can now receive MMS from T-Mobile numbers
Google Keyboard update brings KitKat features, drops the holo blue
The KitKat Clock app has a subtle but impressive feature
Photo editing improvements in the Android 4.4 KitKat Gallery
Printing in Android 4.4 KitKat (with some help from HP)
Switching launchers with Android 4.4's new 'Home' setting
How to add and arrange home screens in Android 4.4 KitKat
How to get Google Now off your Android 4.4 KitKat home screen
Thing 3: Anything that's not Nexus or KitKat
New YouTube comment system integrated with Google+ now available
Your Google+ profile picture will soon be paired with your phone number
Verizon announces their own tablet - the Ellipsis 7 will debut Nov. 7 for $250
Google Glass gets XE11 update, adds new directions, calendar search, setup and screencasting shortcut
BBM4ALL Video Contest - Make a kick-ass BBM commercial and you could win a trip to Toronto and visit to BlackBerry HQ!
Get the Android Central Newsletter
Instant access to breaking news, the hottest reviews, great deals and helpful tips.