Android Central 160: Nexus, Nexus, Nexus!!!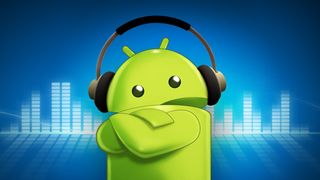 Thing 1: Still more on the Nexus 5
The Nexus 5 vs. the LG G2
The Nexus 5 speaker: Yes, there's only one — and software may be hurting what you hear [updated]
Nexus 5 battery life first impressions: Good enough, but not great
What I'm using: The Zens Wireless Charger with the Nexus 5
Nexus 5 now available from Canadian carriers
Nexus 5 now available through Sprint, Amazon and Best Buy
Thing 2: Still more on Android 4.4 KitKat
Hangouts 2.0 now rolling out with SMS support
How to disable SMS messages in Hangouts
Google Voice numbers can now receive MMS from T-Mobile numbers
Google Keyboard update brings KitKat features, drops the holo blue
The KitKat Clock app has a subtle but impressive feature
Photo editing improvements in the Android 4.4 KitKat Gallery
Printing in Android 4.4 KitKat (with some help from HP)
Switching launchers with Android 4.4's new 'Home' setting
How to add and arrange home screens in Android 4.4 KitKat
How to get Google Now off your Android 4.4 KitKat home screen
Thing 3: Anything that's not Nexus or KitKat
New YouTube comment system integrated with Google+ now available
Your Google+ profile picture will soon be paired with your phone number
Verizon announces their own tablet - the Ellipsis 7 will debut Nov. 7 for $250
Google Glass gets XE11 update, adds new directions, calendar search, setup and screencasting shortcut
BBM4ALL Video Contest - Make a kick-ass BBM commercial and you could win a trip to Toronto and visit to BlackBerry HQ!
People pan the Note 3 for being plastic. The Nexus 5 should get the same criticism for it's poor materials. Also, the Nexus 5's phone and battery life are horrible. I guess that's what Google ends up with when they try to cut corner$.

Note 3 unlocked price $799.
Nexus 5 unlocked price $350—$400.
And having owned a note 2 and a Nexus 4. LG build quality is better.
Do you own a Nexus 5? No. Therefore your assessment of the battery is worthless.
|❌_❌|

Isn't complaining that the Nexus 5 doesn't have some of the MotoX's features like complaining that the naxus 5 doesn't have Touchwiz. The Nexus phones are about simplicity. If you want those extras then you know which phone to buy. Posted via Android Central App

It is. People keep getting Google and Motorola mixed up. Two separate companies, owned by to same group. They are not interchangeable Posted via Android Central App

For me, the nexus 5 us about elegance. I've always aligned with minimalist style (Google seems to as well) and this phone is just that. A clean, smooth Google experience. No gimmicks or neat add-ons. Just a minimal device as a platform for pure KitKat. Posted via Android Central App

They way I feel. This phone is clean. Posted via Android Central App

I totally agree jakedsnake!!! Posted via Android Central App

I think the most important thing to take away from this is Jerry reads Vogue.

Loved Jerry's opinion and joking about Verizon.

camera is awful, just awful...

It is bad, not n4 bad but worse than most of the competition. Posted via Android Central App

Dude come on "bad". I have seen the test shots. They are not "bad" pictures. Some are actually "good" depending on the situation. But nonetheless they get the job done. I don't need my phone for artsy shots.. That's why I have a dslr. Any who all that being said this dude is still a troll of trolls. |❌_❌|

Troll much? Posted via Android Central App

I am a smartphone user and I've some good experience with the Samsung galaxy S5. Your writing concept also very handy and enjoyable to me. But, http://www.amazon.co.uk/dp/B00FPFM4AY?tag=hawk-future-21&ascsubtag=UUacU... perfect one match for the wireless charger for galaxy s5 is smartphone.
Android Central Newsletter
Thank you for signing up to Android Central. You will receive a verification email shortly.
There was a problem. Please refresh the page and try again.