Google's being sued for paying millions of dollars to former execs accused of sexual harassment [Update]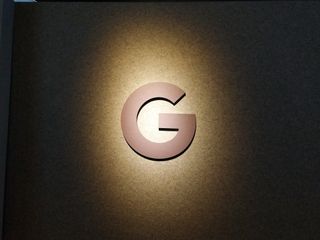 (Image credit: Android Central)
Google had a big presence at this week's CES 2019 trade show, but with a new lawsuit being issued against the company from shareholders, it might have to get ready to make an appearance in court.
James Martin, a shareholder of Google's parent company Alphabet, filed a lawsuit against the company at the San Mateo Superior Court claiming that Google breached its trust with shareholders when it paid millions of dollars to former executives who had been accused of sexual harassment.
Updated January 11, 2019 — Andy Rubin's lawyer says the lawsuit 'mischaracterizes' his departure from the company
Just a day after the lawsuit was issued, Andy Rubin's lawyer, Ellen Winick Stross, has already responded with the following statement:
Part of the lawsuit reads as follows:
In addition to the former execs needing to pay back the money they received from Google as a result of their payouts, the lawsuit also calls for three new independent directors to join Alphabet's official board.
News of these payouts first surfaced in late October last year, with the two former executives including Android's creator Andy Rubin and former head of Google Search Amit Singhal.
Google buried 'credible' sexual misconduct claims against Andy Rubin
Joe Maring was a Senior Editor for Android Central between 2017 and 2021. You can reach him on Twitter at @JoeMaring1.
Key word "accused" does not mean guilty.

Hardly warrants a massive golden handshake either though, does it? Other key words from this article: "buried" "credible" "substantial evidence".

Where do you see these other words? Not here in this article anywhere.

Try reading beyond the first paragraph. Or if that's too difficult for you, do a keyword search on the page. They're in there. Admittedly two of them are in a link, but they're there.

Meh, that was lawyer trying to win for his client. Used " substantial evidence"
Now not defending the executives at all. Being accused of something it's not being guilty of something. Did they who knows

Google determined that the allegations were credible and still paid them

The people they harassed probably care. Other Google employees who want to be protected from harassment probably care.

And the shareholders. Some if them don't like things like this to go unchecked. Truth is general public, the ones that make Google rich, don't even know about this.

Hmm...at first (from the headline) I thought the lawsuit was about Google paying people to keep quiet about allegations. Seems the lawsuit is not about that, just about Google paying their employee salaries for their work? (the employees that were accused)

Not salaries, generous exit packages that they were under no obligation to pay them

How come this kind of thing never happens at Apple?

Maybe they keep it very, very quiet.

They do. Google has always been more transparent. These payments were made and documented.

Let's see how this plays out in the coming months

The lawsuit seems like standard fare, but the requirement of hiring 3 people is concerning. Dollars to doughnuts those 3 people would be progressives more interested in social justice than actually helping the company.

How the hell would James Martin know the minutiae of private executive compensation. Google paid out exit compensation that the employees were entitled to receive. The employees weren't entitled to keep their jobs. James Martin just got his 15 minutes....

The main point this lawsuit Martin wants to get across is giving equal rights to all shares of Google, and quit the voting and non-voting status of shares. This has been a bitter pill for many people. But it will/should, never happen. Google will become stagnant if they give the general public control of the company it will be doomed. Just sit down and count your money chumps.
Android Central Newsletter
Get the best of Android Central in in your inbox, every day!
Thank you for signing up to Android Central. You will receive a verification email shortly.
There was a problem. Please refresh the page and try again.