Moment Camera Pro app for Android discontinued due to fragmentation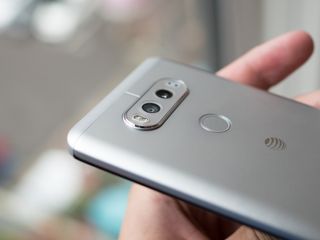 (Image credit: Android Central)
What you need to know
Moment is shutting down its Moment Pro camera app for Android.
The app will remain in the Play Store, but no support or updates are forthcoming.
The firm blames Android fragmentation as the main cause of death. With too many Android camera implementations, they just didn't have the "bandwidth" to keep up.
Pro Camera app maker, Moment, is ending support for its Android app today. The app will remain in the Play Store, but will no longer be updated. Its iOS app will continue on and remain being updated.
The announcement came today by email to Moment Pro users (via Justin Duino), explaining the reason for the shuttering of support.
In brief: It's Android fragmentation. To address iOS, Moment has a handful of models to build for, all of which are a known quantity. With Android, the camera app will have tens of configurations to address — and that's just for the most popular flagships. Once you start going affordable handsets and their nigh weekly release cycle, you can sort of see why they'd be drowning.
The letter reads in full (courtesy of 9to5Google):
Cameras have moved from an afterthought, to a luxury, to one of the main features of smartphones. Now smartphone makers are expected to launch devices with two, three, or even as many as five camera lenses just to be part of the conversation. The hardest part, besides getting the right hardware, is the software. A good camera app can make or break the experience, and OEMs didn't always get it right. Third-party apps like Moment offered additional flexibility for users who wanted more than what their OEM gave them.
Moment will still make hardware for Android phones, but its excellent app is now gone. There are a few alternatives, but it goes without saying that its loss will be deeply felt by those who relied on it.
Android Central Newsletter
Get instant access to breaking news, the hottest reviews, great deals and helpful tips
I was actually thinking of getting a Moment lense for my missus for her s10e. Any point?

They only support 3 oneplus models, the google pixel phones, and samsung galaxy and note phones. It's not like they put out cases and camera apps for even 6 phone manufacturers. Their lenses are great, but the fragmentation excuse seems crappy to me. That's three android skins people. Oh well, the filmic app is great and if they're willing to put the work into the software I'm more than happy to give them my money instead any ways.

Aside from the stock Android camera (Pixel), they were really supporting only TWO other apps. Yes, it's a lame excuse. They're probably abandoning it because the app has always sucked. With Filmic releasing Firstlight, which supports even anamorphic desqueeze, the writing was on the wall for Moment.

It's already well-known that apps on iOS make far more money, so this was likely business decision based on profitability. Consumers already have wide choice. A business should be able to choose where it focuses its energies and resources.

If profitability were the goal, they'd probably support more than just three brands. The notion that they can't keep up with Android fragmentation on three brands is disingenuous at best.
Android Central Newsletter
Get instant access to breaking news, the hottest reviews, great deals and helpful tips
Thank you for signing up to Android Central. You will receive a verification email shortly.
There was a problem. Please refresh the page and try again.