Android App Review: Lightbox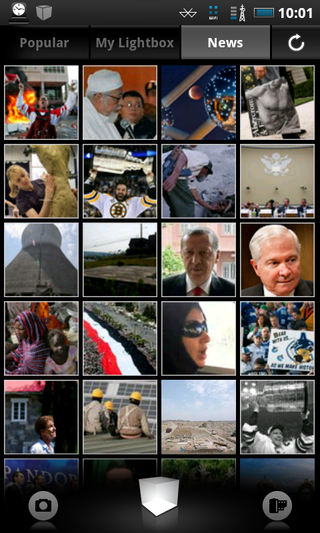 Lightbox is a camera/gallery replacement application that bills itself as "The Connected Camera," allowing you to snap, "enhance," and easily share your pictures with your favorite social networks. The idea of a "social" camera is still something of a new concept but they're rather popular with our fruit-flavored cousins and they're becoming increasingly popular in the Android ecosystem. That doesn't mean they're for everyone, but there is clearly a market for this type of product, one that Lightbox hopes to fill.
We first saw the Lightbox back in May at Google IO, but the app didn't officially hit the market until last week, and not without its own share of controversy. Join us after the break to read our full review, additional screenshots, and the download link.
Setup, snapshots, and sharing
When you first launch the app, you're asked to create your Lightbox account. This will give you a public profile that all your shared pictures will be hosted on. The account will also let you log into multiple devices, letting you share your complete gallery across them.
After creating an account, it was asked it if I wanted to link the application to any social networks. Current options include Twitter, Facebook, Foursquare, and Tumblr. You don't have to connect to any networks if you don't want to, but that will limit the how much you can do with the app.
Installing the app puts two different shortcuts in your app drawer, the first is "Lightbox" photos which is the gallery and social photo "ticker" that shows recent picture uploads from the social networks you link the app to. I didn't think I would use the ticker much when I first installed it, but over the past few days I've found that I enjoy the ability to flick between pictures posted by people I follow, particularly on my tablet.
You can set how often the application will sync, and toggle it so it will sync only over Wifi to save on your data plan in the settings. As with any application, selecting a shorter period between syncs will put a greater strain on your battery. In my testing (set to sync every eight hours) I didn't notice a significant change with how long my charge lasted, but your mileage may vary.
The second icon is a shortcut directly to the camera application. The camera interface is simple enough, just a point and shoot without any real options for fine tuning, though you can toggle the flash. Hit the camera button and the app will auto-focus and snap a picture. While the lack of options might be disappointing to some, I found that the provided filters were more than enough for me when I wanted to snap a quick picture to share with my friends. If I really want to take pictures, I don't use my phone anyway, but I know that others might find the lack of fine tuning a deal breaker.
After you snap a picture, you're taken to the filter screen where you can apply one of ten different filters, or accept the picture as taken. One you're satisfied with the results, hit OK, and choose where you want to share the picture. One thing I personally liked was that the only option enabled by default was "Post to my public wall." I've used a few social apps that will want to share everything about my life as a default, and I have to manually deselect unwanted options every single time. Lightbox will remember my sharing preferences, so if I want to assault my twitter followers with a steady stream of coffee pictures, I just have to worry about sharing options the first time and I'm good to go.
When you share an image, it uploads the image to your public profile (lightbox.com/username) and then the application will update your social networks with your comment (aka breakfast) and a link back to the image on your public account. One really nice thing about the public account is that on mobile browsers, you can swipe between images, just like the native application.
Syncing, and Honeycomb
As a new Galaxy Tab user, I was pleasantly surprised to see how well the application worked with Honeycomb. When It got my Tab, I logged into the app and it pulled all my preferences, meaning I didn't have to relink my twitter account all over again, which was a nice touch.
Another pleasant surprise is that my gallery also synced between the devices. While I was expecting all the pictures from my public wall to transfer, it pulled over even those pictures I decided not to share, which is really cool.
This cloud syncing is a reason that even people who infrequently share their pictures might want to consider using Lightbox. I don't plan on taking a ton of pictures on my Tab, but I want all of my pictures available on it. If you do plan on using a 10.1 inch device for a camera, the camera does function rather well, and it even detected I had a front facing camera, so it added a "switch camera" button to the screen.
Privacy
When we first wrote that the app was available, several commenters here and in the market had concerns over the wording in the Lightbox Terms of Service and Privacy Policy. After reading them myself, I was also a little confused, so I did what any other smart user would do and sent Lightbox an e-mail with my questions.
Not only did they respond to my e-mail within 30 minutes, but I got a line-by-line response to all of my questions. When Lightbox updated their TOS, I received another email informing me of the changes. It's nice having responsive developers, and it just reinforces my belief that when you have a question about something, it's always a good idea to ask about it.
If you missed the controversy, it basically came down to a misunderstanding over some vague wording in the TOS. Some users initially thought that Lightbox would use the pictures you uploaded and sell them to third parties because they required a non-exclusive royalty free distribution license. I think their final version of the TOS does a good job of clarifying why they need this, so I'll post it here:
It's not common for us to have a section in an app review devoted to privacy, but because of the controversy with smartphone "tracking" and the initial confusion during this app's launch we felt it was appropriate for this review.
Wrap up
Lightbox is a quick, simple way to share your pictures with a handful of social networks. The camera won't make the average photo's I take into works of art, but it does allow me to apply some pretty neat effects. I found it a lot more convenient to upload pictures to twitter using Lightbox instead of the stock gallery, and I'm a big fan of how they've handled the sharing options, where I can change them each time (before I upload) instead of having to change something in the settings menu.
The App looks amazing, both on my phone and on the tablet. It's clear that the developers spent a lot of time designing a clean, logical interface for Lightbox, and one that takes advantage of whatever real estate your device comes with.
If you're someone who likes tweaking camera settings before every shot, the Lightbox might be too light on options for your liking, but if you want something that will let you point, shoot, and share, Lightbox just might be the application you are looking for. Lightbox is a free download in the Android Market.
Have you listened to this week's Android Central Podcast?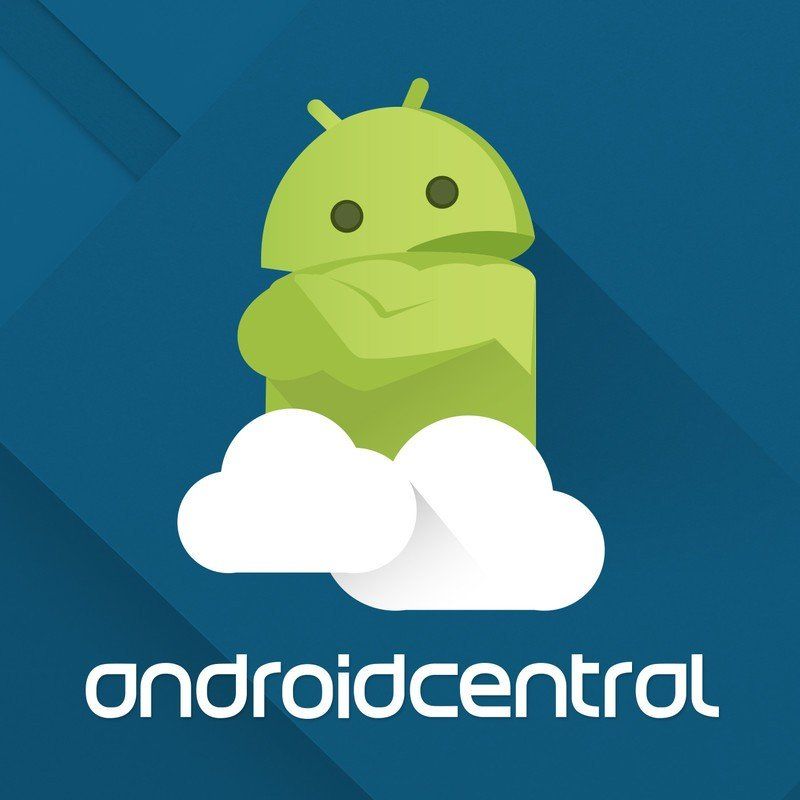 Every week, the Android Central Podcast brings you the latest tech news, analysis and hot takes, with familiar co-hosts and special guests.
Get the Android Central Newsletter
Instant access to breaking news, the hottest reviews, great deals and helpful tips.