Don't eat the Nougat [#acpodcast]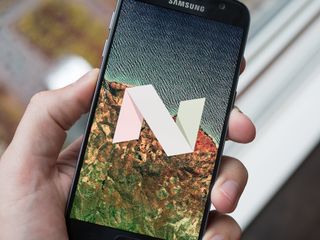 This week, Daniel, Andrew, and Jerry follow up on Andrew's second opinion article about the Moto Z2 Force. They also talk about Bluetooth 5, the LG V30, and the installed base of Nougat, which is now at 13.5% of all Android devices. This brings up a great question: Is it better to buy a slightly older "flagship" phone, or a brand new mid-range device?
Show Notes and Links:
Moto Z2 Force, a second opinion: Just not enough
Android Central Newsletter
Get instant access to breaking news, the hottest reviews, great deals and helpful tips
Daniel Bader was a former Android Central Editor-in-Chief and Executive Editor for iMore and Windows Central.
Moto did a nice job on the z2 force of course the reviews are mixed. Since it's at all carriers this time I will bet it sells way better than before personally I felt the same until I played with one and now I am typing this on my z2 force from AT&T.

Cool, I hope you like it! Did you get any mods with it, or are you doing without for the time being?

Picked up Wireless charging plate and you get the projector from moto for free. I may pick up the battery pack if needed. This phone is faster then my S8 which I gave to my daughter.

Did they do a nice job, though? Seems like a lot of poor choices were made... It also seems that even their own midrange Z2 play or last year's Moto Z are arguably nicer... And i can't really see any way it's nicer than any other flagship unless you're REALLY into proprietary accessories. If you like it, great. We each have different needs and tastes... But I'm not feeling a nice job on the Z2 force at all.

This phone is faster than my S8 was with the camera almost as good very satisfied with the device. Just need to add screen protector since screen is plastic. Very surprised how well this device works very pleased.

Yeah, but what isn't faster than the S8 though? Lol. Seriously, the G5 probably beats it.

My g5 Plus is super fast. No complaints other than camera not having OIS. Havent played with an s8 but i wasnt impressed at all from my brothers S7. Coming from the Moto X Pure Edition, I told myself would never buy another Moto. No regrets though. it sure is nice not even having to think about charging my phone throughout the day. I do miss the dual front speakers but not many phones have that now anyways

I would like to see Motorola do away with the internal battery on the Z series altogether. Build a phone with no internal battery and sell it with with a Moto mod battery shell with say a 2500 mah battery. They could make the phone even thinner so as to keep the phone thin even with the battery mod. This battery mod could then be switched out for a 5000 mah battery for those that need it.
Android Central Newsletter
Get instant access to breaking news, the hottest reviews, great deals and helpful tips
Thank you for signing up to Android Central. You will receive a verification email shortly.
There was a problem. Please refresh the page and try again.