Best Oculus Quest 2 games 2023
From shooters to multiplayer, family-friendly to horror, we rounded up the best Meta Quest 2 games in every category.
The Best Multiplayer VR Games
Virtual reality may allow you to explore fantastic worlds or real places on Earth but it's not always enjoyable if you're on your own. Thankfully, there are a growing number of multiplayer experiences, either with fellow Quest 2 owners or with your friends and loved ones in the room with you. Here are some of the best multiplayer games for the Oculus Quest 2 to start your social VR experience.
Acron: Attack of the Squirrels!
A superb local multiplayer VR game that'll get your roommates howling
Acron: Attack of the Squirrels! is one of the rare local multiplayer VR games. It's frenetically fast-paced, well-balanced if everyone knows what they're doing, and perfect for families or parties. You, the Quest 2 wearer, are an angry tree furiously defending its acorns from invading squirrels while your friends use the free iOS or Android app to become acorn-hungry squirrels and try to get past your attacks and steal your treasures.
Acron is a tower defense game played from both the attackers' and defenders' perspectives. The tree player can snag and toss enemies that get too close or throw projectiles like boulders, knock out, or ensnare opponents. The squirrels, meanwhile, take on different roles like the fast one, the tank with a shield, or the strategic squirrel that digs through the Earth. Since the tree is so overpowered, you'll need to use strategy to get past them, including building past traps Fortnite-style or taunting to distract them.
You can have up to seven squirrels playing at once, but since people can't meet in person at the moment, you can play with just a couple of others and fill the gap with AI bots. The Sulky Swamp Halloween update on the Quest 2 added some bot fixes and made it possible to play against just one real squirrel opponent, so you can technically play this 1v1. People with families will probably get the most out of this genuinely fun game. —Michael Hicks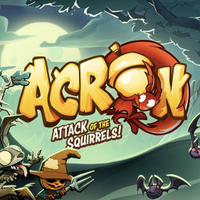 (opens in new tab)
Acron: Attack of the Squirrels!
Don't touch my acorns! Become an angry tree and use all your abilities to fight off those greedy squirrels. Then, as a heroic squirrel, take on that evil, hoarding tree and use different abilities to snag its golden acorns and feed your family!
Buy from: Oculus (opens in new tab)
Among Us VR
A fantastic (if limited) port of the viral social multiplayer game
Among Us is elegant in its simplicity: you complete simple tasks to save your crewmates, while imposters sneak around murdering and sabotaging the ship, and then everyone joins together to figure out who did the killing. Among Us VR took that formula and added 3D graphics, motion-control tasks, and proximity chat that transport you into space and make the murder sprees feel much more personal and anxiety-inducing.
At the moment, the game only has one map ported to VR: The Skeld II. We're hopeful other maps like Polus and the Airship make it to Among Us VR eventually, but in the meantime, we still consider this a fantastic multiplayer experience that people of any skill level or age can enjoy. Whether you're looking for your first beginner experience to VR or something new and affordable to shake things up, Among Us VR would be our first recommendation. —Michael Hicks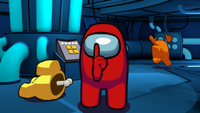 (opens in new tab)
Among Us VR
Among Us VR is a party game of teamwork and betrayal. Play with 4–10 players as you complete tasks to hold your ship together. But beware! One or more random players among the crew are Impostors bent on sabotaging and killing everyone.
Buy from: Quest Store (opens in new tab) | Steam (opens in new tab)
Gorilla Tag
Join the biggest party on the Quest
Recapture the magic of chasing friends around on the playground, except as a low-resolution gorilla swinging from branches or leaping from buildings. The straightforward gameplay and free download have turned Gorilla Tag into one of the most popular games on the platform, especially among younger gamers.
New game modes like Infection, Hunt, and Paintbrawl, the addition of six levels for variety, and monthly updates keep things fun on the regular. Plus, you can always find players looking to try custom minigames and make friends.
You'll also collect "shiny rocks" to buy customizations and give your monkey a unique look. Don't be surprised if you end up sinking a ton of time into this free game, so long as you aren't scared off by voice chat.
As the game's tagline says, it's time to "become monke." —Michael Hicks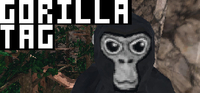 (opens in new tab)
Gorilla Tag
Fling your Touch controllers backward to propel yourself forward and dodge other gorillas chasing you (or catch them yourself). Gorilla Tag is simple to start but mastering the moves of the "monke" is a worthy challenge.
Download for free on: Oculus (opens in new tab)
Keep Talking and Nobody Explodes
A bomb in the living room? Defuse it, now!
You're alone in a room with an elaborately armed bomb. Your colleagues off-site have acquired the codes used by the bomb-maker, but there's a ticking clock and no time for them to reach you and disarm it themselves. You have no choice: you must relay the complex mechanics of the bomb to them exactly, so they can tell you how to dismantle it in time. Make too many mistakes, or take too long to find the solution, and it's game over!
Keep Talking and Nobody Explodes is a local couch co-op game. It's been around since the original Oculus Rift and since then has ported to Android, iOS, PC, Switch, Playstation, Xbox, PSVR, and Quest. The core gameplay hasn't changed, and you don't need to play this in VR; all you need is the free bomb manual, and to make sure that the one disarming the bomb can't see it from where they play. But this is a case where VR's natural isolation works in your favor: it makes you feel trapped with no escape, making the bomb's countdown that much more stressful.
Gameplay is fairly straightforward. Each bomb has different modules with traps that can't be solved without the manual. One example: you see a module with five wires and tell your friends. They check the manual and ask you questions. Depending on the color and number of the wires, you'll need to cut a specific wire. Get it wrong, and you get a strike (three strikes equals BOOM).
The Quest 2 version has enhanced graphics that make this dated game feel slightly less old. We really hope the developers add hand tracking support, but we haven't heard of any plans to add it. Despite that, it's still a really fun experience that'll help get your reluctant family members or roommates to try VR. —Michael Hicks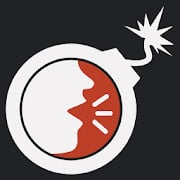 (opens in new tab)
Keep Talking and Nobody Explodes
Keep Talking has the headset wearer disarm traps while non-VR onlookers read through a manual and guide the wearer while unable to see the bomb themselves.
Buy from: Oculus (opens in new tab)
Rec Room
The most consistently popular game on the Quest 2
Facebook wants to make Oculus more social by adding Messenger, but for now, most Quest 2 owners get their social fix in VR by playing Rec Room. It has over 3 million active monthly users, half of them using the Quest 2. There are also plenty of non-VR users playing on PC, iOS, Xbox, or PS4, making it a great, free way to hang out with friends that aren't into VR as much as you!
Rec Room has many activities, some officially created by the devs but mostly created by fellow players. The most popular is Rec Royale, a battle royale mode that the original Quest couldn't handle but the Quest 2 fully supports. There are also official quests where you team up with up to three other players to defeat killer robots, find pirate booty, vanquish Dracula, and other tasks, many of which are Quest 2 exclusive as well. But the player-built modes are where you'll find knock-offs of popular games like Among Us and Fall Guys, unofficial maps from popular properties like Star Wars, or just little clubhouses where you can hang out with friends or meet new people.
If you're tight on cash and want content that will last for hours, Rec Room is the game for you. Just keep in mind that some people's experiences with Rec Room can be poisoned by rude trolls, so you may have more fun if you play in private sessions with people you trust. —Michael Hicks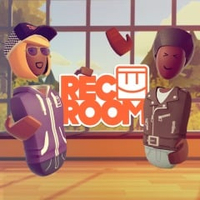 (opens in new tab)
Rec Room
Looking for the first Oculus Quest 2 game you should try with your new headset? Rec Room has tons of minigames and quests that'll make you comfortable using the Touch controllers, plus the option to play games with your non-VR friends. And it's free!
Buy from: Oculus (opens in new tab)
Zenith
The VR MMO you've been waiting for
With the visual style of Phantasy Star Online, Zenith combines fantasy and sci-fi elements into a compelling blend that has taken the VR world by storm. The top-selling Steam game at launch, Zenith supports cross-play with Rift, PC VR, and PSVR; with at least 100 hours of gameplay — not counting post-launch updates — Zenith will give you and your friends plenty of time to bond. You may even be able to make new VR buds in this MMO world.
After hours playing Zenith, we were generally quite impressed with the quality and depth of the game. You'll find six different gameplay classes to try, and you can swap playstyles every minute to try out spells, swords, and other weapons and play styles. You can climb and glide off of anything you find in the world. You'll duel enemies in epic showdowns, then go off to cook something. We did encounter some bugs and confusing controls, but nothing game-breaking.
Generally, the quests are standard MMO fare. But depending on how active a gamer you are, Zenith should occupy you for weeks, even months before you run out of things to do. And by that time, developer RamenVR will have added new quests and classes to try. —Michael Hicks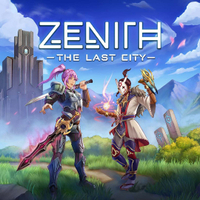 (opens in new tab)
Zenith
Zenith crawls with monsters empowered by a mysterious evil deity. Form alliances, join raids and global events, and bond with friends as you unravel Zenith's mysteries and save the world.
Buy from: Oculus (opens in new tab)
Android Central Newsletter
Get instant access to breaking news, the hottest reviews, great deals and helpful tips
Senior Editor, VR/AR and fitness
Michael spent years freelancing on every tech topic under the sun before settling down on the real exciting stuff: virtual reality, fitness wearables, gaming, and how tech intersects with our world. He's a semi-reformed Apple-to-Android user who loves running, D&D, and Star Wars. Find him on Twitter at @Michael_L_Hicks.
Android Central Newsletter
Get instant access to breaking news, the hottest reviews, great deals and helpful tips
Thank you for signing up to Android Central. You will receive a verification email shortly.
There was a problem. Please refresh the page and try again.