Best Quest 2 games 2023
From shooters to multiplayer, family-friendly to horror, we rounded up the best Meta Quest 2 games in every category.
The Best VR Shooters
Shooters in VR can be different from the usual FPS and tactical shooters you see on consoles. You may be a soldier, powerful cyborg, or deadly spy, but using motion controls makes each shot more deliberate and trickier to pull off than with a controller or mouse. These make VR shooters uniquely challenging and satisfying once you become skilled enough to pull off major victories. Here are the best Oculus Quest 2 shooting games.
Bonelab
The new standard for VR physics-based games
VR enthusiasts — especially ones who don't have access to a powerful gaming PC — have been wondering how Boneworks developer Stress Level Zero could possibly port the physics-heavy action-adventure game to the Quest 2's meager hardware. Well, wonder no more as Bonelab is the spiritual successor to Boneworks and includes not just the same ground-breaking physics engine as the PC VR title, but also improvements based on years of user feedback, as well.
To preface things, Bonelab is a game that's only made for VR gamers who have no issues with motion sickness at all. That's because the game eschews standard comfort mechanics for something far more visceral and interactive than most games would ever allow. Your virtual body will get tossed about the many narrative-driven levels and you will even unlock the ability to switch characters on-the-fly, choosing from dozens of pre-built and user-made avatars. Each avatar has its own size and abilities, even including a giant creature that would put fear into the heart of a Rancor from Star Wars.
While Bonelab features hours of narrative-driven content that will see players delving through medieval dungeons, infiltrating a modern-day facility with modern-day weapons, and even fighting void zombies and head crabs bent on pulling you even further into VR, the game really shines with its custom content. An in-game mod browser can be used to easily download user and developer-created content and play to your hearts content. Given the size of the Boneworks community and its fervor to mod games, there's little doubt that Bonelab will be fun to play for years to come. —Nick Sutrich
Crisis Brigade 2 Reloaded
Duck and cover!
Fans of arcade lightgun games absolutely need to try Crisis Brigade 2 Reloaded. Originally found on SideQuest and then App Lab, this VR arcade shooter has finally made it to the official store. Unlike the first title, which has very cartoony graphics and some extremely light-hearted humor, the second entry goes for a much more realistic aesthetic. This is the kind of lightgun game that you've been missing since arcades mostly went belly-up 15 years ago. It would comfortably sit alongside classics like House of the Dead and Time Crisis.
The difference is that you're in the environment this time, not just standing in front of a giant arcade cabinet. Make sure to get some friends to pick up a copy so you can play alongside them because there's nothing like rescuing the (ex) President while shooting it out in a Matrix-style lobby scene with friends. —Nick Sutrich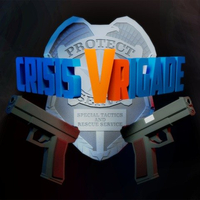 (opens in new tab)
Crisis Brigade 2 Reloaded
Prove your SWAT skills while saving your quarters, as you step into the arcade cabinets of your youth and prove your shooting skills in various cool set pieces and boss battles.
Buy from: Meta Quest (opens in new tab)
Espire 2
Step into the shoes of a robotic secret agent
While Espire 1 filled a bizarrely empty gap in the Quest's library — the stealth genre — the game wasn't the best example of what a truly great stealth experience in VR could be. To get that, you needed a PC and a copy of Budget Cuts 1 or 2. Thankfully, Espire 2 is out and fixes almost all the flaws of the original, including a co-op mode that lets you stealth around with a human teammate.
Espire 2 picks up where the story of the first left off but don't worry, they'll give you a recap of what happened in the first and fill in the little details along the way. The story in Espire 2 is far more convincing and impressive than the first, presenting tasks that feel weightier and narrators that know not to bother you when you're focused on sneaking around. It also introduces a new smaller robot husk that you'll control, changing up the puzzles enough to make the game feel incredibly fresh.
Folks who enjoy Metal Gear Solid or Splinter Cell will most assuredly enjoy the game, although it feels a lot more video gamey than a realistic stealth sim would. In other words, if you loved the quirky humor and obvious video game mechanics of the first two Metal Gear Solid games, you'll feel absolutely at home here. — Nick Sutrich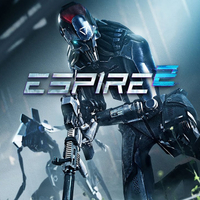 (opens in new tab)
Espire 2
A big improvement on the original, Espire 2 adds in a bigger, better story, new gameplay mechanics, a co-op mode, and plenty of reasons to play through more than once. It's the VR stealth game we've been waiting for.
Buy from: Oculus (opens in new tab)
The Light Brigade
It's the classic story of dark vs light in a fantasy WWI-era world
Roguelikes have become an increasingly popular genre in VR for many reasons. Like other Roguelikes (or roguelites), The Light Brigade is a single-player game that weaves a light narrative (pun intended) into each gameplay session. There's definitely an overarching story here that's deeper than most VR roguelikes but the gameplay is still the primary driver of your daily play sessions.
The Light Brigade takes place in a truly interesting fantasy world filled with darkness and WWI-era weapons. Much of the game feels like a narrative allusion to the horrors of war, specifically Europe's World Wars, and it's through the player's actions and a sprinkling of prayer that will drive away the darkness inhabiting the world.
Players will wield WWI-era rifles and pistols which are enhanced by magic, powering through randomly-generated worlds that escalate in theme and difficulty. As with other roguelikes, you'll traverse through the world as far as you can, earning temporary power-ups and collecting permanent currency until you die upon whence you'll be whisked back to the home hub and be rebirthed to try, try again.
It's both the theme and the visceral gameplay that makes The Light Brigade so good — and so addictive. It'll have you coming back again and again not only to hone your skills and progress through the intriguing story but also to see what power-ups you can find and how much better your weapons can get.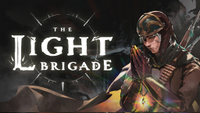 (opens in new tab)
The Light Brigade
Armed with prayer and a pair of WWI-era guns, you'll venture forth into this fantasy land with the aim of overcoming the darkness plaguing it.
Buy from: Oculus (opens in new tab)
Resident Evil 4 VR
Somehow, this third-person game plays better ported to first-person
I struggled whether to categorize this as action, horror, or shooter, because it works so well in all three categories. Resident Evil 4 masterfully converted the franchise from survival horror to become more action-packed (before 5 and 6 took things too far), but Resident Evil 4 VR puts you in Leon's shoes, so when Ganados charge you with tentacles and chainsaws it feels much more frightening than ever before. In the end, it's thanks to the new motion-control combat that shooting waves of foes feels incredibly satisfying, making VR the definitive way to play the classic game.
Whatever genre it fits, Resident Evil remains a blast to play all these years later. Armature Studios converted it to first-person, so you can grab weapons, healing herbs, grenades, or your combat knife without having to pull up a menu, making the gameplay more seamless than ever. New spatial audio warns you when enemies are approaching from out of sight. You pick up loot and ammo yourself, as well as reload your weapons as quickly as possible while enemies bear down on you. Even your companion, Ashley, received an AI upgrade for this revamped VR port.
Its graphics look a bit dated, but this benefits the game because it doesn't take up too much hard drive space while offering dozens of hours of gameplay. Plus, Mercenaries Mode — a horde mode in which you challenge waves of zombies as fan faves like Ada, Hunk, and Wesker — arrived as a free update with new tweaks and challenges.
Whether you're a fan of the classic game or haven't experienced it before, Resident Evil 4 works impressively well in virtual reality. —Michael Hicks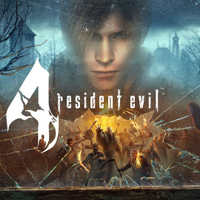 (opens in new tab)
Resident Evil 4 VR
As a secret service agent on assignment in Europe, your task is to rescue the president's daughter from a mysterious cult. But things quickly get far more complicated — and deadlier — than you could ever have imagined.
Buy from: Oculus (opens in new tab)
Space Pirate Trainer DX
The most fun arcadey VR shooter available, even if you're not really a pirate
Space Pirate Trainer is a fast-paced arena shooter styled after an 80s arcade cabinet, and it'll give you a serious workout without ever feeling like work. Colorful enemies swarm in the sky around you, so pick up a gun and shoot them as fast as you can. Dual-wield pistols and switch between attack types to wreck enemies that much faster, or use a shield in your off-hand and reflect lasers at them while shooting from behind cover. It launched in 2016 but got a graphical boost for the Quest 2.
There's no story to be found here, only more and more enemies that appear from a wide arc to your front, sides, or top, plus the occasional mini-boss. While there are different modes, these only add or remove perks, such as healing you between rounds or removing the auto-slow motion-triggered when a laser gets close. The latter perk temporarily turns Space Pirate Trainer into the Matrix meets SUPERHOT, encouraging you to contort your body to avoid damage. Some players ignore the shield and rely entirely on their reflexes to improve their scores.
Most recently, Space Pirate Trainer DX arrived with a new Versus mode: every enemy you kill appears in your opponent's arena, and vice versa — adding some tension and variety to the single-player experience. And if you happen to have access to a 32-foot-by-32-foot playspace, the Arena mode uses a massive Guardian space to mix dueling with hide-and-seek against a drone or human opponent.
More and more enemies fly at you in waves, and you must aim on the fly to shoot them down while blocking or dodging their attacks. This is one of the most popular Quest 2 games today! —Michael Hicks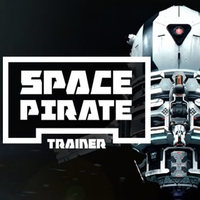 (opens in new tab)
Space Pirate Trainer DX
More and more enemies fly at you in waves, and you must aim on the fly to shoot them down while blocking or dodging their attacks. This is one of the most popular Quest 2 games today!
Buy from: Oculus (opens in new tab)
SUPERHOT
It's like the first time you saw The Matrix, but you're Neo
Chances are, if you're a gamer who loves first-person shooters, you've probably played one of the two SUPERHOT games. Our SUPERHOT: Mind Control Delete review conveyed just how much better the SUPERHOT formula is with the replayability of a roguelike, but if you thought that was amazing, you wouldn't believe what SUPERHOT is like in VR. This isn't just some ordinary shooter in VR; it's a game that's been redesigned from the ground up with VR in mind, all while utilizing a concept that's wholly unique to SUPERHOT.
SUPERHOT VR takes place in the dungeon-like computer room of a hacker — you — who utilizes floppies and a VR headset to hack into some obfuscated system. While it's not directly explained, the story looks to be a direct extension of what you'll experience in other SUPERHOT games, and, indeed, the developers consider this game the second in the SUPERHOT series (and the fourth may be in VR, as well).
When you play it, you immediately understand what physical presence can lend to a concept like SUPERHOT. Sure, the base mechanics are the same — time moves when you move, so choose your movements wisely — but extending this concept to your actual body is what makes all the difference. When an enemy shoots at you, you can completely freeze time to make your next strategic move by simply not moving your arms. This doesn't just make you feel like Neo from The Matrix; it makes you feel utterly invincible.
There's nothing quite like mastering the ability to toss weapons to the next story area, only to catch them mid-air and take out enemies in an unexpected way. It's truly super hot — and super required to play if you've got an Oculus Quest 2. —Nick Sutrich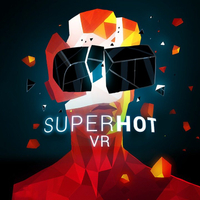 (opens in new tab)
SUPERHOT
When you stop moving, time stops moving. Use that tactic to achieve greatness, the likes of which you could never before have imagined in this unique first-person shooter.
Buy from: Oculus (opens in new tab)
Get the Android Central Newsletter
Instant access to breaking news, the hottest reviews, great deals and helpful tips.
Senior Editor, VR/AR and fitness
Michael spent years freelancing on every tech topic under the sun before settling down on the real exciting stuff: virtual reality, fitness wearables, gaming, and how tech intersects with our world. He's a semi-reformed Apple-to-Android user who loves running, D&D, and Star Wars. Find him on Twitter at @Michael_L_Hicks.